World Chocolate Day 2021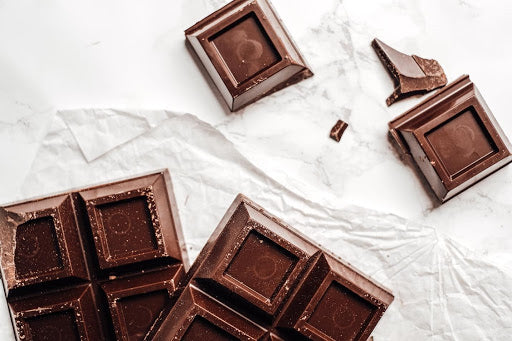 Blog post by Luka Pajkovic

Get excited everyone, the best day of the year is right around the corner! We're not talking about Christmas, New Year's, or the last day of classes; it's even better: World Chocolate Day!
Celebrated every year on July 7th, World Chocolate Day is a global celebration of everyone's favourite treat.

Why July 7th?
Starting in 2009, World Chocolate Day is a relatively new celebration but it is celebrating a historical moment hundreds of years old. 
July 7th was the day that Europe was introduced to chocolate, bay way of Spain, way back in 1550. Brought back from the colonial trips of Christopher Columbus and Hernan Cortes, cacao spread from its ancient roots in Central America, and into the world.
Naturally, it wasn't long before Europe as a whole fell in love with the delicacy. Known for its various health benefits and power to relax, chocolate, and the cacao it comes from, were quickly adopted as an aristocratic elixir among European courts.

For the Love of Chocolate
It should be pretty obvious how we feel about chocolate here at Nomad; calling us fanatics wouldn't necessarily be an exaggeration. To demonstrate our passion, we have collected three of our favourite chocolate offerings that we feel truly represent our love for cacao:
With this deliciously spicy hot chocolate, Nomad pays homage to the millennia-old origins of cacao. Inspired by Mayan xocolatl, this blend combines rich Dominican cacao with chili and traditional Mayan spices for a warm fiery kick. Balanced with cinnamon, clove, nutmeg, and ginger, our Ancient Maya Drinking Chocolate is vegan, dairy, and gluten free. 
Cacao Nibs & Sea Salt Chocolate Bar
72% dark chocolate, our Cacao Nibs & Sea Salt is beautifully decadent. South Australian sea salt flakes provide contrast to the natural sweetness of cacao, and actually activate additional sugar receptors on the tongue to enhance the flavour. 
The meat of the de-shelled bean, cacao nibs are cacao in its rawest form. Used in our Cacao Nibs & Sea Salt bar to add some crunch and complexity of flavour, cacao nibs also call up the beautiful traditions of cacao harvest and chocolate production.
Chef's Cacao Powder
Nomad's Chef's Cacao Powder lets you take your love of chocolate into the kitchen with pure, 100% dark Dominican cacao! The perfect way to elevate your baking game, our Chef's Cacao Powder highlights the ever-evolving world of chocolate. 
Brownies, tarts, and cakes are a no-brainer, but chocolate also has a place off the dessert menu. Used in savoury dishes, the delicate sweetness of cacao can enhance the flavours of a dish and add layers of complexity. With just a few scoops of our Chef's Cacao Powder, you'll have everything you need to explore all the delicious flavours chocolate has to offer.

So Go Ahead, Take a Bite!
It makes perfect sense to us that the world's love affair with chocolate be commemorated with its own special day; now all we need is the day off to enjoy all the chocolate we can get our hands on! Even if you're not quite as chocolate-mad as we are, there's no better occasion to indulge than World Chocolate Day.