Image slide

dsdasfsf

Tell your brand's story through images
Image slide
Tell your brand's story through images
Delicious hot chocolate gifts for everyone
Whether you're treating your entire company to the best hot chocolate gift, upgrading the "employee of the month" present or just saying "thanks" to your customer. Nomad has you covered. Our everyday gifting range covers every kind of hot chocolate lover for every kind of hot chocolate moment, from mini hot chocolate packs to hot chocolate and mug sets.
Custom content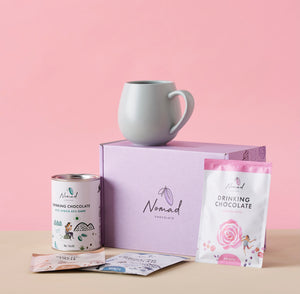 EMPLOYEE APPRECIATION
Extend the warm welcome, say thank you and reward your team with the gifts they will love. Our gifts are beautiful, delicious and thoughtfully put together. They are the gifts that everyone seriously wants.
Custom content
SPECIAL EVENT GIFTING 
Surprise and delight event attendees with the gift of Nomad Chocolate. Our hot chocolate are sure to surprise, delight and spark that happy feeling.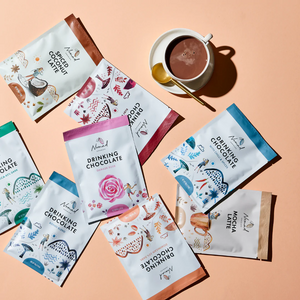 Add a little Christmas cheer with a gift they're not expecting.
Text columns with images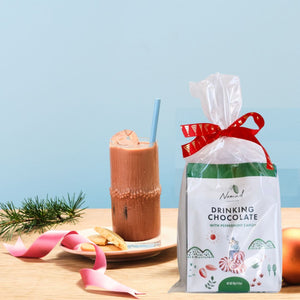 Shop 'til you drop with the best hot chocolate gifts under $25 from Nomad Chocolate! Our collection of affordable hot chocolate gifts under $25 makes amazing gift ideas for secret santa, teachers gifts or any special occasion.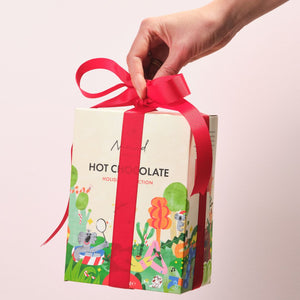 Gorgeous hot chocolate gifts under $50 are perfect Christmas ideas for hot chocolate lovers! Find a limited edition gift created by Elin Matilda, Robert Gordon mug, hot chocolate and marshmallows and many more gifts under $50!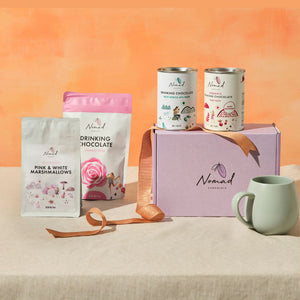 Premium selection of gift packs and last minute ideas over $50 at Nomad Chocolate. Sensational gifts include hot chocolate gift packs and gift sets, the best gifts for hot chocolate lovers you'll find anywhere!
Contact us
We provide discounts to larger order. If you want to learn more click her to complete the form.