Four Steps for a Fun-Filled Long Weekend Dinner Party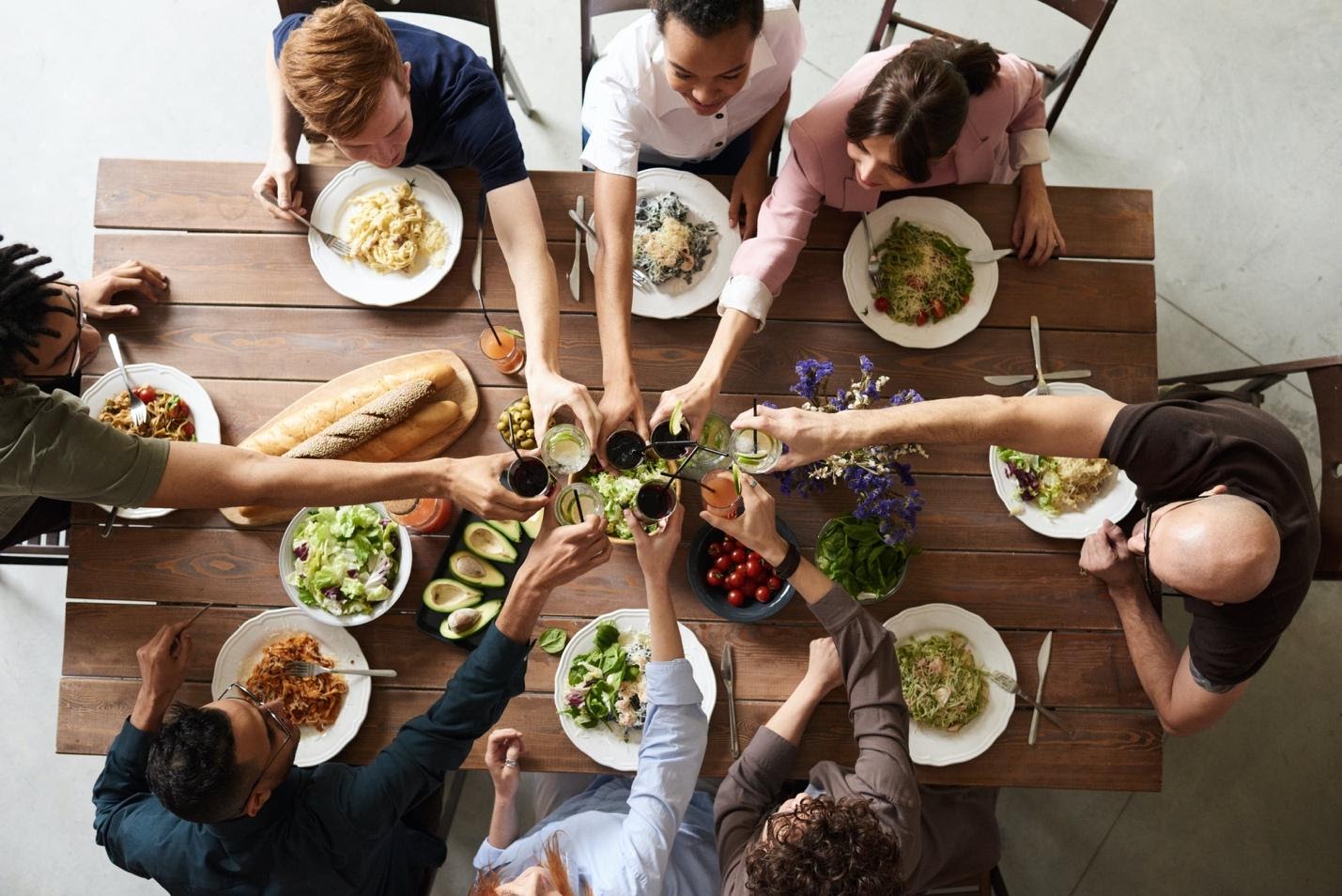 Blog post by Luka Pajkovic

The Queen's Birthday is approaching, and with it, a much-needed long weekend as summer slowly comes to an end. What better way to close out everyone's favourite season than hosting a long weekend dinner party for your friends before the chilly weather takes them all inside?

This is, of course, easier said than done. Not everyone is a master of the culinary arts, and your boyfriend's help may not measure up to that of a more dedicated sous-chef, but worry not! Nomad is here to help you throw a long weekend dinner party that you and all your friends will remember until the Queen's next birthday!
1. Do the Work in Advance – If You Can
Hosting a dinner party is no walk in the park; it requires organisation and effort to cook a nice dinner for two, let alone ten. Luckily, with a little planning, you can get most of this work done in advance of your party, saving the evening for its intended purpose: having fun!
Prepare any cold dishes morning of, or even the day before your party to cut down on the night's cooking. Prep all your ingredients so that all you have to do is set an oven timer, and wash up as many plates, pots, and pans as you can, all before your guests even arrive!
2. Set the Mood
Like every special night, the mood has to be just right, it'll even make the food taste better!
Lighting can make or break a party, even if everything else is perfect. Set your lights low for some instant intimacy. 
Begin the night with some simple cocktails and appetisers to get your guests in the spirit of fine food. We recommend breaking up our Cacao Nibs & Sea Salt and Ecuador 72% Dark chocolate bars to tantalize the taste buds and prepare your guests for the delicate flavours they'll be encountering later in the evening. 
3. Delicious, Not Ambitious
It's tempting to prepare a big fancy meal that will blow everyone's mind with exotic ingredients and avant-garde flavour profiles. But the truth is, there's no need to go overboard on extravagant recipes, leave that to the pros at your favourite restaurant. All your guests will really care about is if the food's tasty.  
So save your culinary adventures for a low-stakes evening, and instead opt for something simple and delicious. Here are a few of our favourites:
Inspired by Mexican cooking, this dish combines delicious

dark chocolate

with chilli peppers to create a spicy sauce with depth, while also giving a nod to

the origins of cacao

.
A fully-loaded seafood dish to capture those precious last moments of summer. A pescetarian dish with versatility, just decrease the amount of seafood you include to simplify.
Pasta with Dark Chocolate Marinara
A spin on classic tomato sauce, this recipe uses pieces of

dark chocolate

to help balance the natural acidity of the tomatoes to add subtle flavour; and it's 100% vegan too!

Simple dishes like this have fewer steps to mess up, which makes cooking for a crowd a little less anxiety-inducing. Pair with a few bottles of complimentary wine and you'll be sure to impress!
4. Dish Out a Show-Stopping Dessert
A dinner party is the perfect excuse to relax and indulge, so take advantage of everyone's sweet tooth! 
Make dessert the main course with some of Nomad's favourite recipes: 
Raw Vegan Chocolate Brownies with Raspberries 
A beautiful pairing of fruity notes and rich cacao flavour, that uses Medjool dates to create the best vegan brownies you'll ever taste.
Chocolate Tart with Rose Petals
Add a layer of refinement by introducing floral notes to a luxurious cacao base. Nestled in a light crust, this dish won't be on the table for long! 
A sublime blend that combines delicious chocolate with just enough espresso to re-energise your guests and keep them rejoicing well into the night.