HOMEMADE MOCHA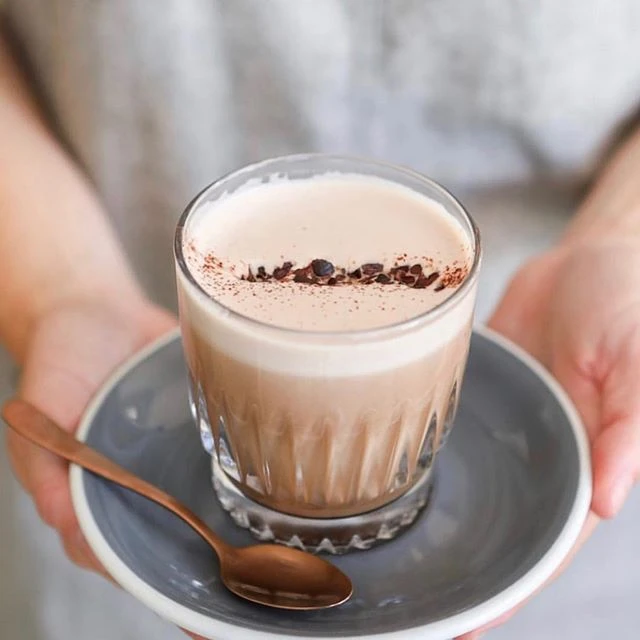 Our two favourites come together – chocolate and coffee – to make the perfect mocha. This easy to make recipe will satisfy your chocolate and coffee craving in one go.
You will need:
Method: 
Squeeze Nomad's Homemade Chocolate Syrup into glass, making sure it also pours along the sides of the glass 
Make espresso coffee
Purge steam wand
Steam milk to 65 degrees C using a thermometer
Avoid stretching milk
Purge and clean steam wand
Add coffee into the glass
Pour most of the milk in circles into the glass, pouring also along the sides of the glass
Let the milk settle in the glass for a few seconds then slowly pour in the rest of the milk/milk foam
Enjoy!