A Valentine's Day Spent Together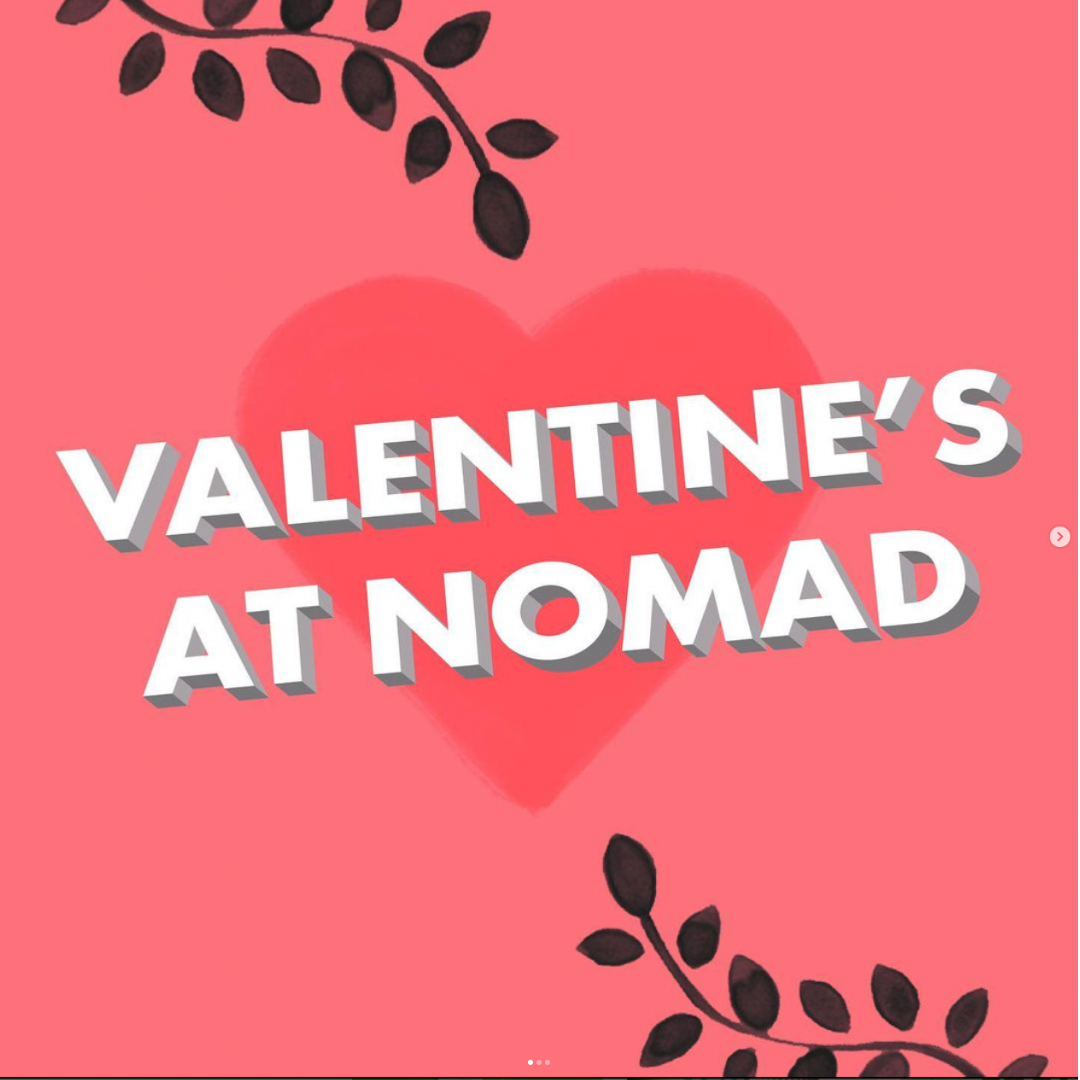 It's back.
Valentine's Day.
Part pleasure, part panic – this is the one Holiday sure to get everyone's hearts a-flutter.
But this year we've been thinking about V-Day a little differently.
These past few years have been tough, lockdowns put everything on hold, separated people from their families, and somehow turned a ten-minute drive into a long-distance relationship – so this year, Nomad recommends going beyond your usual dozen roses and instead giving the gift we have all been yearning for: some quality time together.
We also recommend extending this gift to all your relations, romantic or not, because everyone deserves a little love after everything we've been through.
So, without further ado, here are two ways to make everyone you know wish they were your Valentine all year round!
Home-Baked Happiness
Baking is a joy all on its own, with people turning to its simple charms – and delicious rewards – through the pandemic as a way to de-stress and unwind.
Turn things into a group affair this Valentine's Day by inviting a special someone, or a few friends, to embark on a journey to deliciousness, all inside your kitchen!
If you're hurting for recipes, we can't pretend that we don't have a few certified winners to share:
The Nomad Chocolate Mud Cake will please everyone with its rich chocolate flavour, and because it is 100% vegan no one will be left out of the tasting process. 
Gather your ingredients, including Nomad's Chocolate Mocha Latte and West Africa 45% Dark, preheat the oven, pick out your favourite garnishes, and you'll be enjoying a rich treat with your favourite people within the hour!
For those chasing the flavour with a little more urgency, nothing compares to Chocolate Bark for ease and speed of preparation.
All you need is Nomad's Dark Chocolate Buttons 72% Dark, a handful of your favourite toppings, and about half an hour and you'll all be munching through some delicious dark chocolate!
A Perfect Picnic
What better way to embrace the summer weather than enjoying a relaxing outdoor meal with the people closest to you?
It requires a little bit of planning, but taking the care to prepare is a beautifully thoughtful way to make sure your picnic-partners know how much you appreciate them. So, grab your basket, your best hat, and your favourite pair of sunnies and get ready for some (plausibly social-distanced) fun in the outdoors!
Choose a destination, it could be a nearby park, a picturesque beach, or a stop on your favourite local walk, and get comfortable.
We can't, of course, recommend a picnic without covering a few of the necessities. First, a sturdy blanket, like the Moontide Blanket from Seljak, made in Australia, this blanket is carbon-neutral, closed loop, and sustainably made. Second, to keep the good vibes going, a portable speaker, like Blue Ant's X0 Mini, with enough battery-life to get you there and back again. And finally, a tasty treat to warm the heart – this is especially easy if you've recently turned your kitchen into a romantic pop-up bakery!
One thing we wouldn't dare suggest, however, is that you bring a nice bottle of wine or two to pair with your meal.
Nadja