NOMAD CHOCOLATE MUD CAKE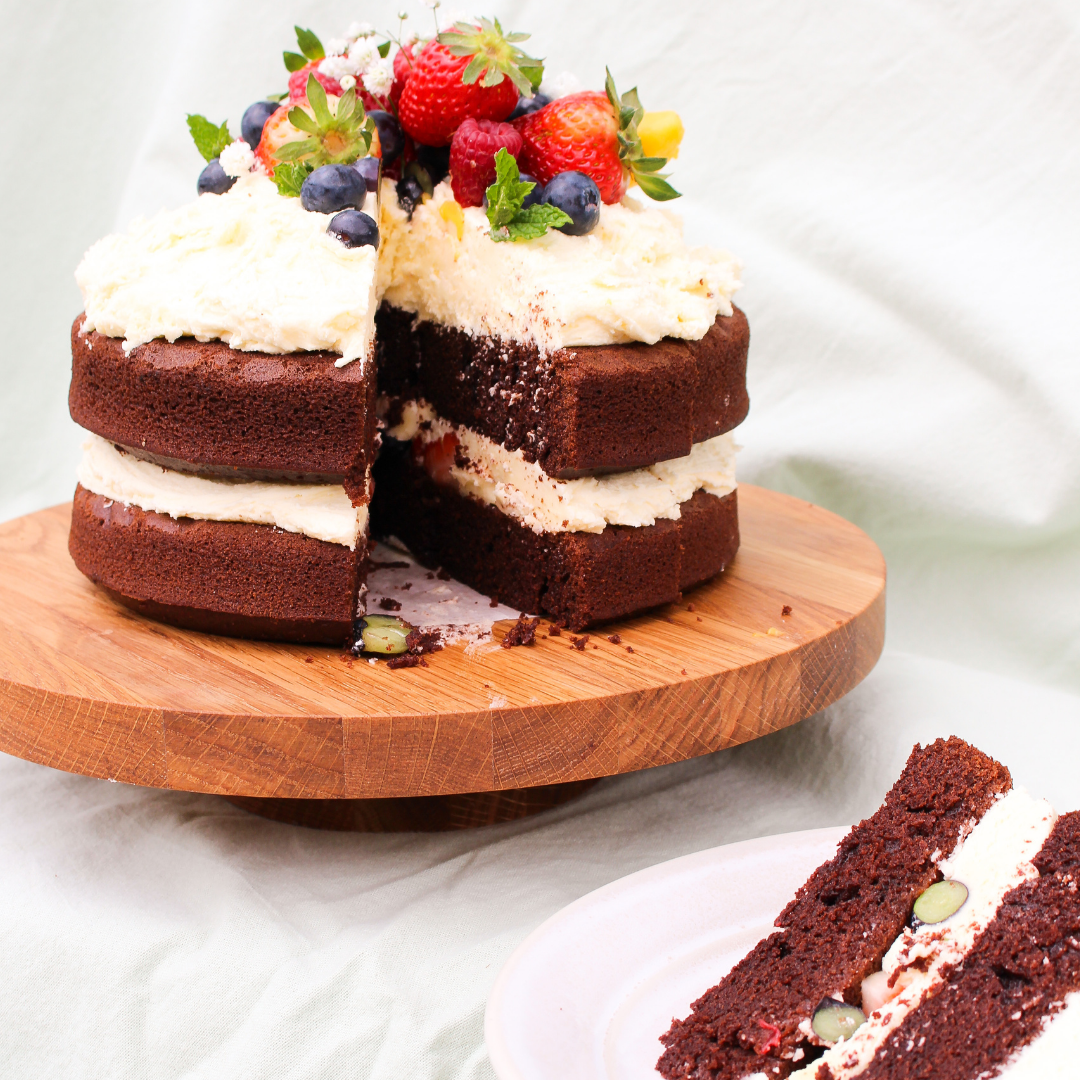 Rich and delicious - this is the ultimate vegan friendly chocolate mud cake that's perfect for Christmas, birthday or even just because you feel like making something new.
Created by @naturally_peachy
YOU WILL NEED:
2 cups Plain Flour
1 ½ tsp Bicarb Soda
1 cup Caster Sugar
Pinch of Salt
2 Eggs
1 cup Almond Milk
½ cup Vegetable Oil
1 tsp Vanilla Essence
250ml Boiling Water
METHOD:
Pre-heat oven to 160 degrees (fan forced) and line 2 round cake tins with baking paper.
Combine all the dry ingredients into a large mixing bowl.
Mix the eggs, milk, oil and vanilla into the dry ingredients and combine just slightly.
Measure out the 250ml of boiling water and add into your ingredients. This should help combine all ingredients together.
Pour mix into your lined baking tins and tap the tin on the bench to let some air bubbles out.
Bake for 40-45mins or until a knife comes out clean.
Once baked, allow to cool in the tin for 15mins and then transfer to a cooling rack for a further 10mins.
Now wrap the cakes in some cling wrap and place in the fridge to completely cool. The cakes should be slightly warm still as this method will trap in some of the moisture and helps create the perfect mud cake texture.
Once the cakes have cooled, you can assemble however you like. I used a vanilla buttercream with fresh berries, mango and mint leaves.