ICED CHOCOLATE WITH BERRY SAUCE AND LAMINGTONS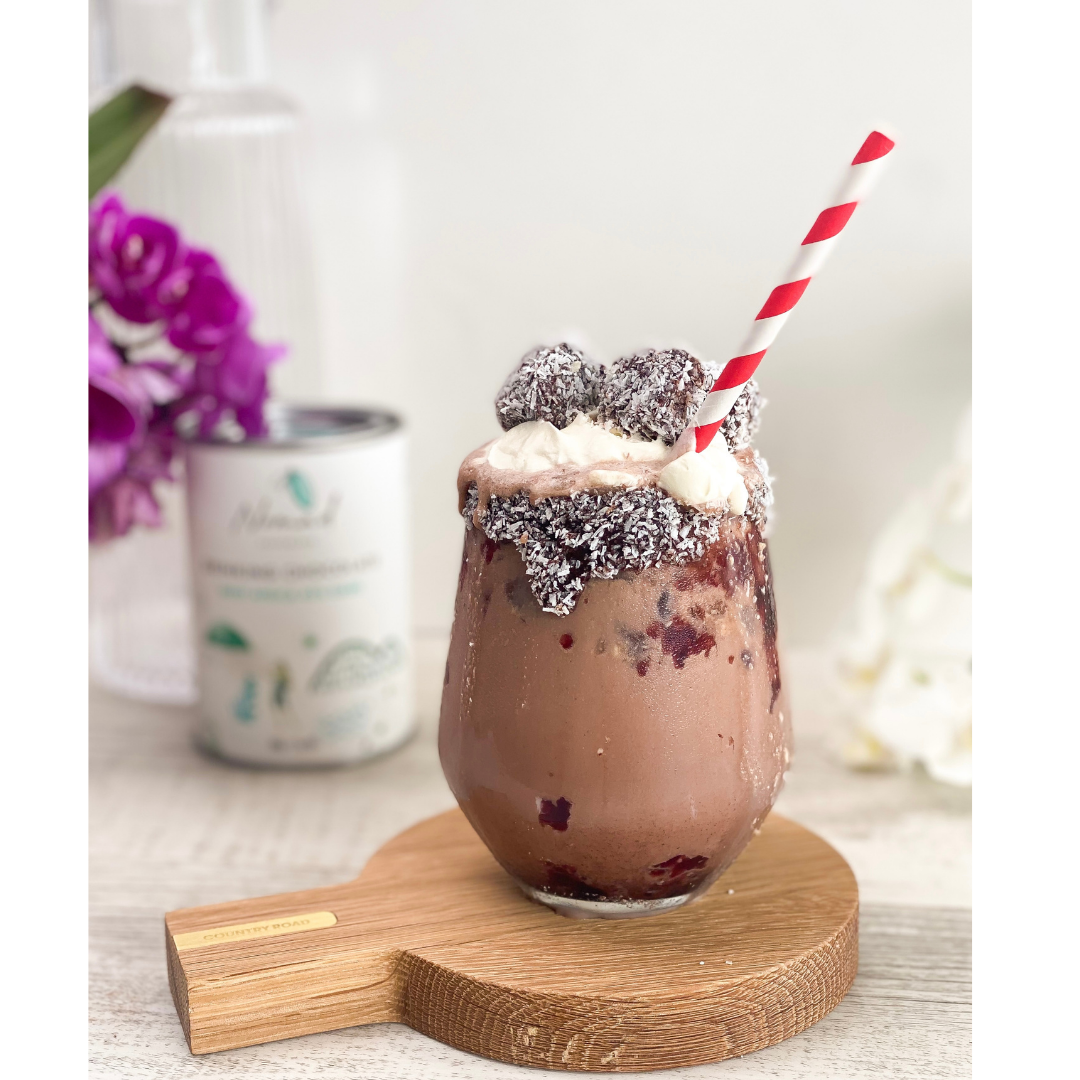 A fresh take on everyones favourite. Iced chocolate with berry sauce and lamingtons. This refreshing treat is made using Nomad drinking chocolate West Africa 45% Dark.
Created by our social friend @naturally_peachy 
YOU WILL NEED:
Ingredients for the drink
1 cup almond milk
¼ cup crushed ice
2 tbsp water
3 tbsp drinking chocolate West Africa 45% Dark
3 tbsp whipped coconut cream
1 tbsp desiccated coconut
2 Lamingtons 
The Berry Sauce:
1 cup frozen mixed berries
¼ cup coconut sugar
¼ cup lemon juice
¼ cup water
 METHOD:
Make the berry sauce by adding all ingredient into a saucepan and simmer for 15-20mins. Mix regularly so the sauce doesn't burn. Once the ingredients have all combined, take off the heat and let cool for 30mins. Can be made the day before and cool in the fridge overnight.
Make the chocolate sauce by combining the drinking chocolate with the 1-2 tbsp water. See recipe here.
To construct the drink, start by dipping the glass in the berry sauce followed by the coconut. Then pour the ingredients in the following order: ice, almond milk, chocolate sauce, (stir) whipped coconut cream, mini lamingtons and a straw.
*To make the mini lamingtons see recipe here please refer back to the recipe or the video on Instagram.