Winter with Nomad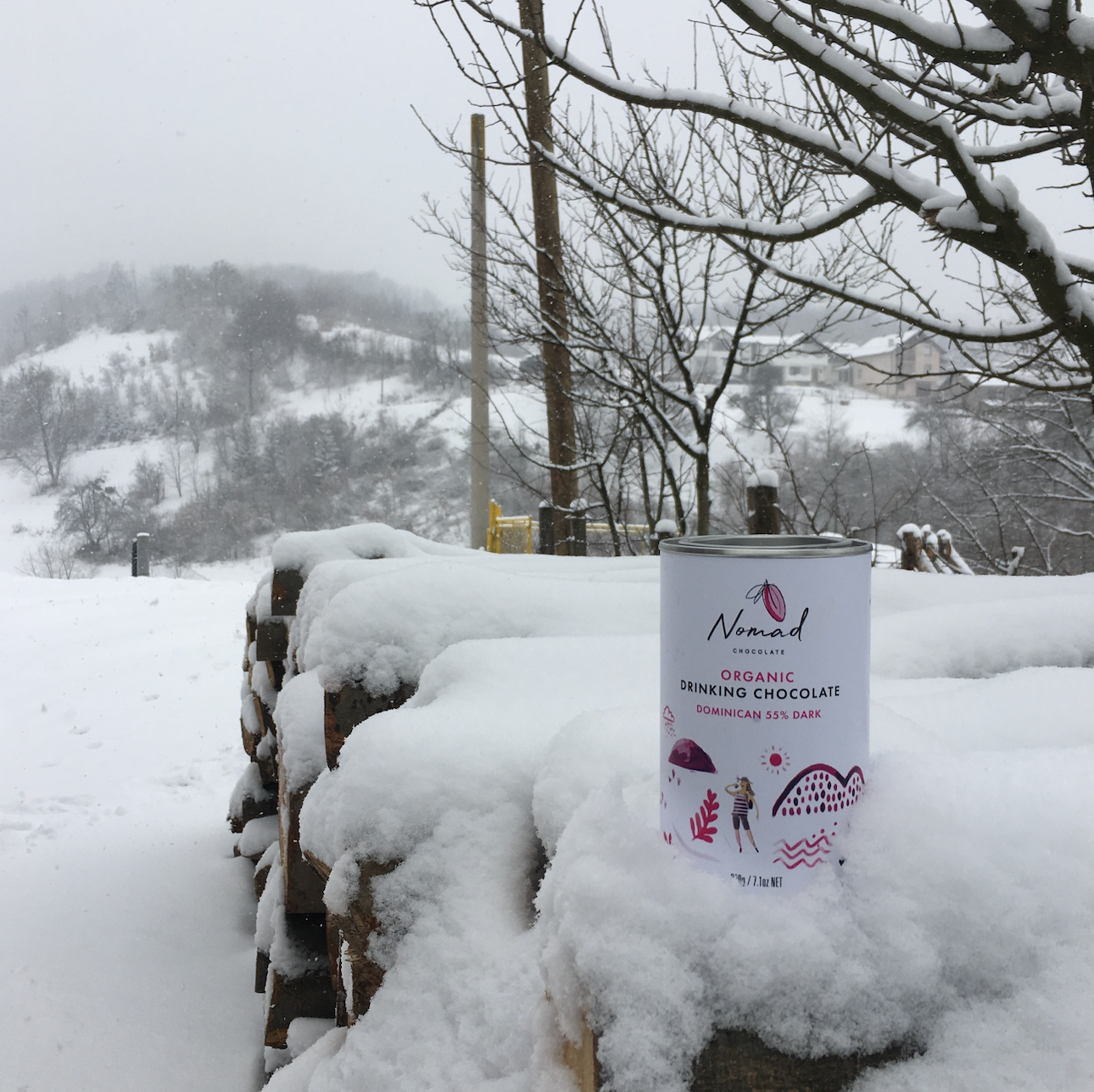 Now that winter is here, it's time to get ready for the onset of cold weather, and all the cozy closeness that comes with it.
Of course, autumn is just too sweet to let go of completely, so make the most of those final warm days when they do happen along; we'll all be missing them dearly in the next few months!
Here are a few ways to welcome winter weather without forgetting the joys of autumn.

Camp the Great Indoors
Cold weather and camping don't always go together all that well, comfort is already a low priority, so adding chilly weather to the mix feels a bit excessive – if you ask us that is.
This winter we recommend camping the great indoors to change things up, and get the kids excited about future camping trips at the same time!
Pitching a tent in the living room, or the yard, and using it as the night's bedroom is also the perfect excuse to curl up in a cozy sleeping bag with your hands wrapped around some warm hot chocolate.
And if the ghost stories get too scary, there's always mom and dad upstairs!
Enjoy an Evening Bonfire on the Beach
There's nothing quite like sitting around a warm fire, playing some music, and talking late into the night while waves crash in the background.
But once the weather gets too cold, the closest you'll get to this is the smell of smoke still lingering in your clothes, somehow clinging to the fibers even weeks later.
The perfect close to Autumn, organising a bonfire on the beach is a great way to keep cozy, cuddle up with a special someone, and enjoy the crisp air of Winter's beginning. It's also a great excuse to have a particularly tasty snack – S'mores!
Break up a few bars of Nomad's 65% Amazon Dark Chocolate, combine with a couple graham crackers and a perfectly golden roasted marshmallow, and you've a delicious treat, and some sticky fingers!
Create a Personal Sanctuary at Home
Cooler temperatures mean more time spent indoors, something we've all gotten used to over the past few years. 
Building yourself an enjoyable living space, one that is free of too much clutter, and that has a welcoming atmosphere, will make the season more enjoyable, and it actually has more than a few mental health benefits as well!
If you're living with parents or roommates, the need for your own personal space becomes even more important, so turn your bedroom into your own personal sanctuary, filled with your favourite things – somewhere you can go to unwind and relax after a long day and a cold walk home.
Closet Cleanout
Ballooning closets are a common symptom of pandemic lockdowns, with online shopping acting as an indulgent kind of therapy, for us at least.
The change in season is always the best time to take stock of your wardrobe: what you've worn over the last few months, what you haven't, and what you're excited to wear after the change in temperature.
I'm sure we're all familiar with Marie Kondo's KonMari Method, so use it as a guide to reflect on your wardrobe.
A closet cleanout also gives you the opportunity to donate your clothes to those in need, helping others and reducing waste. Nomad recommends donating your clothes to Australia's Save the Children organisation, where the money from their resale goes towards aid and emergency response programs.

Squeeze in Some Outdoor Exercise, While You Still Can! 
As cooler weather sets in, exercise becomes largely confined to the gym. As people who love the outdoors, this is always a sad development!
While we still have the occasional warm day, take advantage by squeezing in some outdoor exercise. While it might be a bit late for swimming, cool weather is often the best time to go for an outdoor run. Pick out your favourite route, lace up, and hit the road; there will be plenty of time for the treadmill once temperatures really start to drop.
While the benefits of regular exercise can't be overstated, Nomad prefers to focus on the things that come after. Try the protein rich Chocolate and Peanut Butter Shake to restore your body after a good workout.
Top with peanuts, or a handful of cacao nibs, to up the protein content, and enjoy your well-deserved post-workout reward!
Happy Winter 
Nadja