How to Spoil Mum this Mother's Day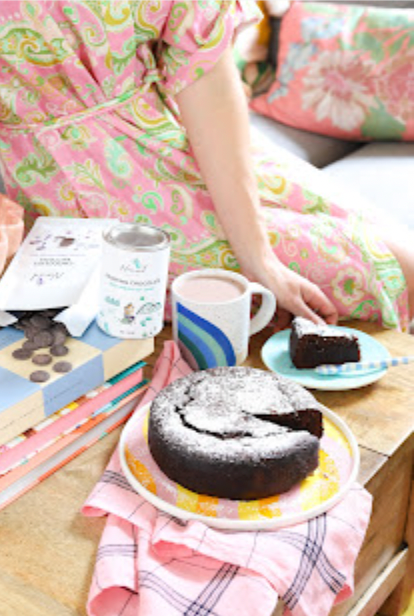 With Easter (just barely) behind us, it's time to turn our attention to one of the most important people in our lives, Mom!
We've already looked at some of the best gifts to show your appreciation for mum, but this year we recommend looking to quality time and thoughtful experiences to make your mom's day.
So, instead of a traditional gift list, Nomad has put together a few thoughtful activities that you and mum can partake in for this year's special occasion. 
Take relaxing walk together
One thing you can never put a price on is quality time together. 
Of course, showing up on Mother's Day empty-handed might not go over well, so let your mum know the plan in advance and give your walk a charming destination where you can treat her to something nice.
Take a look at some local walks in your area, and plan things in advance to end your journey at a nice café, a bar if you're in the mood, or a nice restaurant, as long as dad won't get too lonely!
Maintaining healthy relationships is key to mental health, and it actually becomes even more important as we age. Chances are your mum is a little older than you are, so she'll get plenty out of a nice walk, physically and mentally!
Do a Little Baking
If you're anything like us, your mum has done a lot of cooking for you over the years, take a little time to pay her back for all those delicious meals by preparing a tasty dessert – with a little help from her, of course!
The best part of making something together is that after some nice one-on-one time, you get a tasty reward at the end of it all.
We recommend our Chocolate Hot Cross Buns. An absolute classic baked good, hot cross buns are a guaranteed crowd-pleaser. With a little bit of spice, these doughy and fruity buns are best-served with a light toast and some melted butter!
It also wouldn't feel right to recommend a moment like this without a little drink to go with it. If you're a sweet tooth like us, the Nomad Mocha-tini is a winner. There aren't many better combinations than chocolate and coffee, unless you count chocolate and more chocolate!
Plan Something Special
Planning an experience for the two of you is a thoughtful way to spend time together and explore something new.
Booking a pottery class, or knitting school will give you a fun memory, and a physical object to help you remember it forever. Something handmade is always more personal than a store-bought gift anyway!
Another option is to look into volunteer opportunities in your city, nothing captures the spirit of Mother's Day more than giving.
Our friends at OzHarvest reclaim food to prevent wastage and feed those in need. Joining the Cooking for a Cause Program is a great way to support those in need, and will let mum flex her culinary expertise.
Another nice thing about volunteering is that you get to show mum you're paying forward all the good values she's taught you!