LIGHT RASPBERRY MOUSSE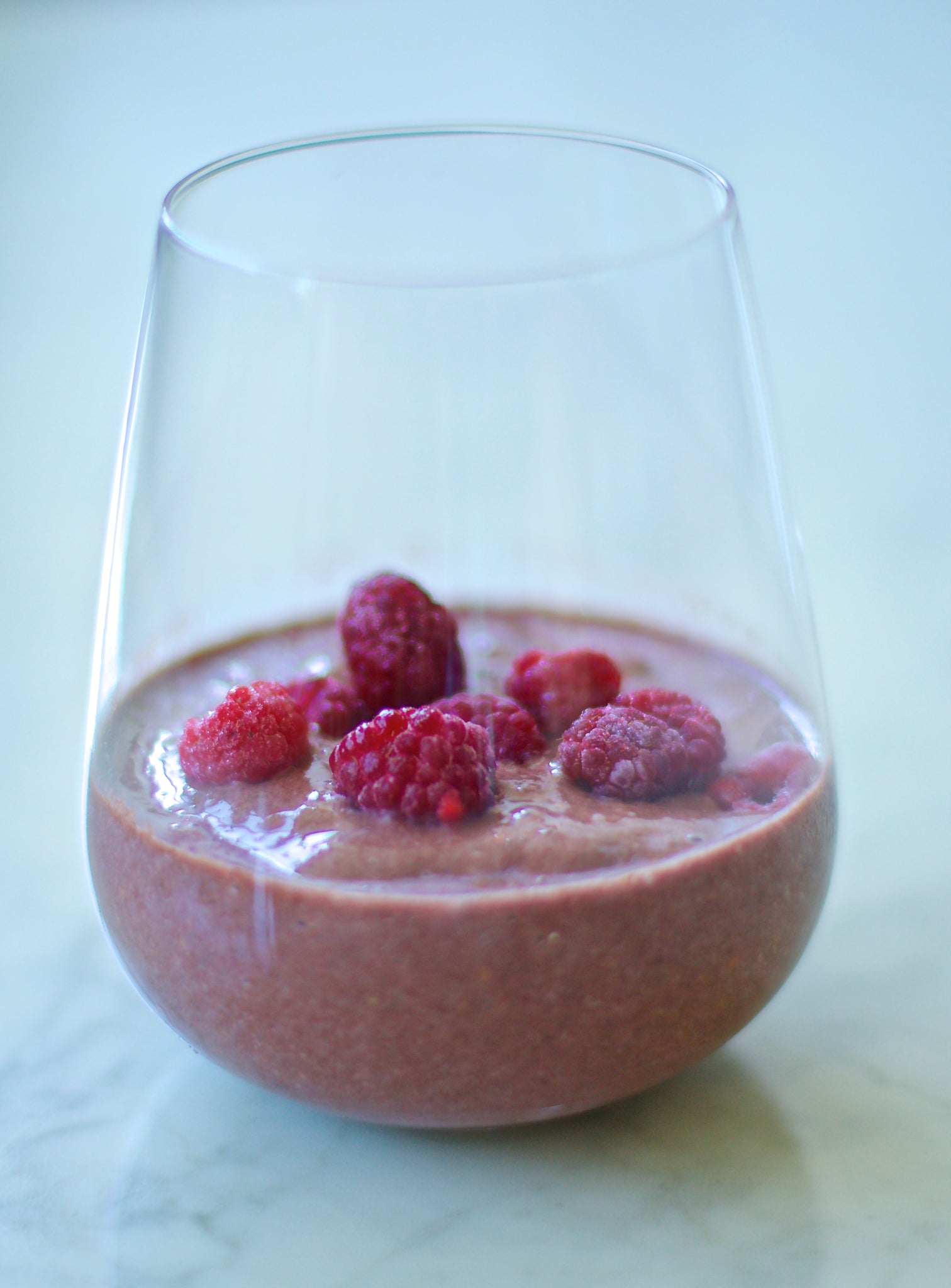 When it comes to chocolatey desserts, a simple, well-balanced chocolate mousse can be quite hard to beat. This recipe uses Nomad's 72% Dark Chocolate Buttons, almond milk, and raspberries to create a mousse that is light and fluffy in texture while remaining rich and creamy in flavour. In addition, it's well-suited for a variety of diets as it is an entirely vegan chocolate dessert option.
YOU WILL NEED:
50g Nomad's 72% Dark Chocolate Buttons

½ punnet of fresh raspberries

100ml of almond milk

Ice cubes

½ banana – this is optional. Banana will give extra thickness       
METHOD:
Place 50g of Nomad's 72% Dark Chocolate Buttons in a medium-sized heatproof. Place the bowl over a saucepan of simmering water and using wooden spoon stir until melted and smooth. Alternatively melt 50g of Nomad Chocolate buttons in the microwave.

In a blender add almond milk, melted chocolate and ¼ of a punnet of fresh raspberries and ½ banana (optional). Blend until smooth. Top the blender with the ice cubes and blend until you get thick mass.

Poor mousse into the glass and top it up with raspberries.

Enjoy!
We recommend to keep raspberries in the freezer or a fridge while making the mousse