HOT CHOCOLATE MADE WITH CHOCOLATE SYRUP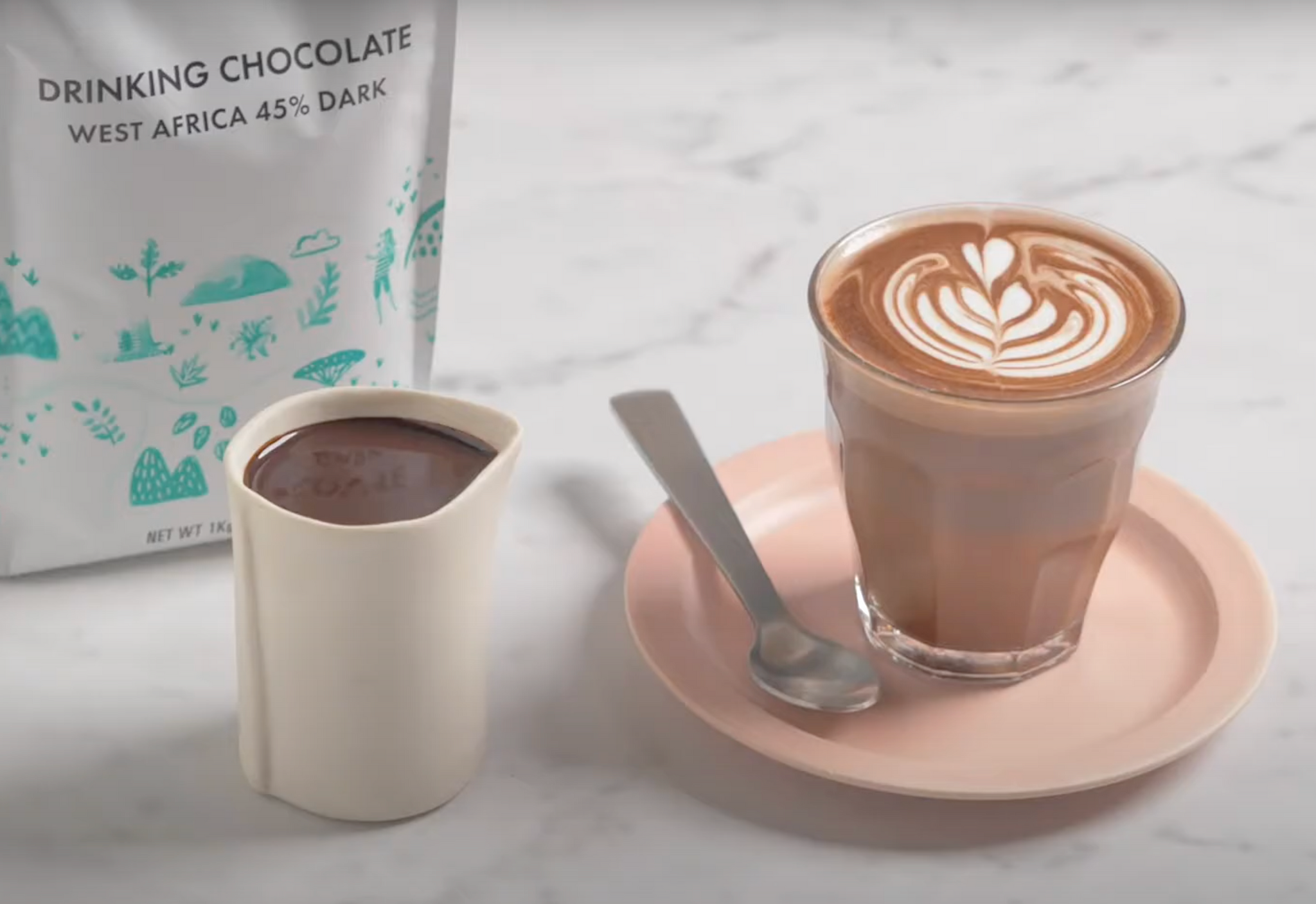 This is a seriously addictive and easy to make hot chocolate. You can adjust this recipe to suit your taste. If you prefer a darker, richer brew, use more chocolate syrup. This drinking chocolate is perfect with regular or alternative milk such as almond, soy or macadamia. It also suitable for most diets because Nomad's products are vegan and gluten-free. 

YOU WILL NEED:
METHOD: 
Squeeze Nomad's Homemade Chocolate Syrup into glass, allowing the syrup to pour along sides of the glass  
Pour 200ml of cold milk to just below spout 
Purge the steam wand 
Steam milk to 65 degrees C using a thermometer 
Avoid stretching milk 
Purge and clean steam wand 
Pour most of the milk in circles into the glass, pouring also along the sides of the glass 
Enjoy!