HOT CHOCOLATE WITH CACAO MIX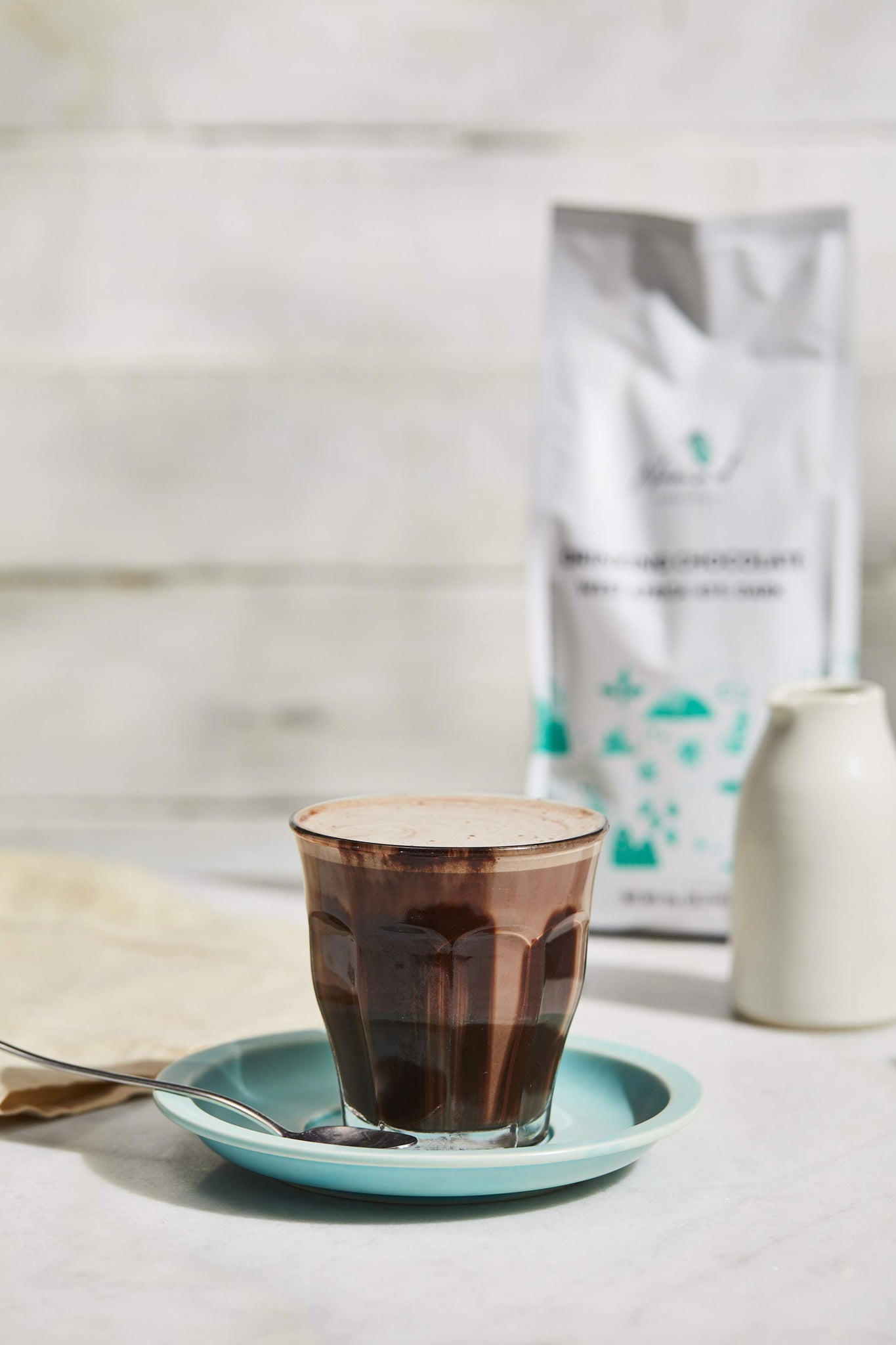 Curious about how to make Nomad's West Africa 45% Dark Hot Chocolate using a coffee machine? Follow this recipe and create a luxurious drinking chocolate for when you are craving something special. This cup of hot cocoa is perfect with regular or alternative milk such as almond, soy or macadamia and is suitable for those on a vegan or gluten-free diet (West Africa 45% Dark is a dairy free hot chocolate powder). 
You will need:
Method:
Pour milk to just below spout / 200ml 
Add 1 full scoop of Nomad's West Africa 45% Dark Hot Chocolate (tap to make the cacao powder level with scoop)
Whisk thoroughly until mixture is combined 
Purge the steam wand 
Steam the chocolate -avoid stretching the milk 
Heat to 65 degrees C using a thermometer 
Preheat the mug / glass 
Purge and clean steam wand 
Pour chocolate into preheated cup / glass 
Enjoy!