HAZELNUT CHOCOLATE MARBLE CAKE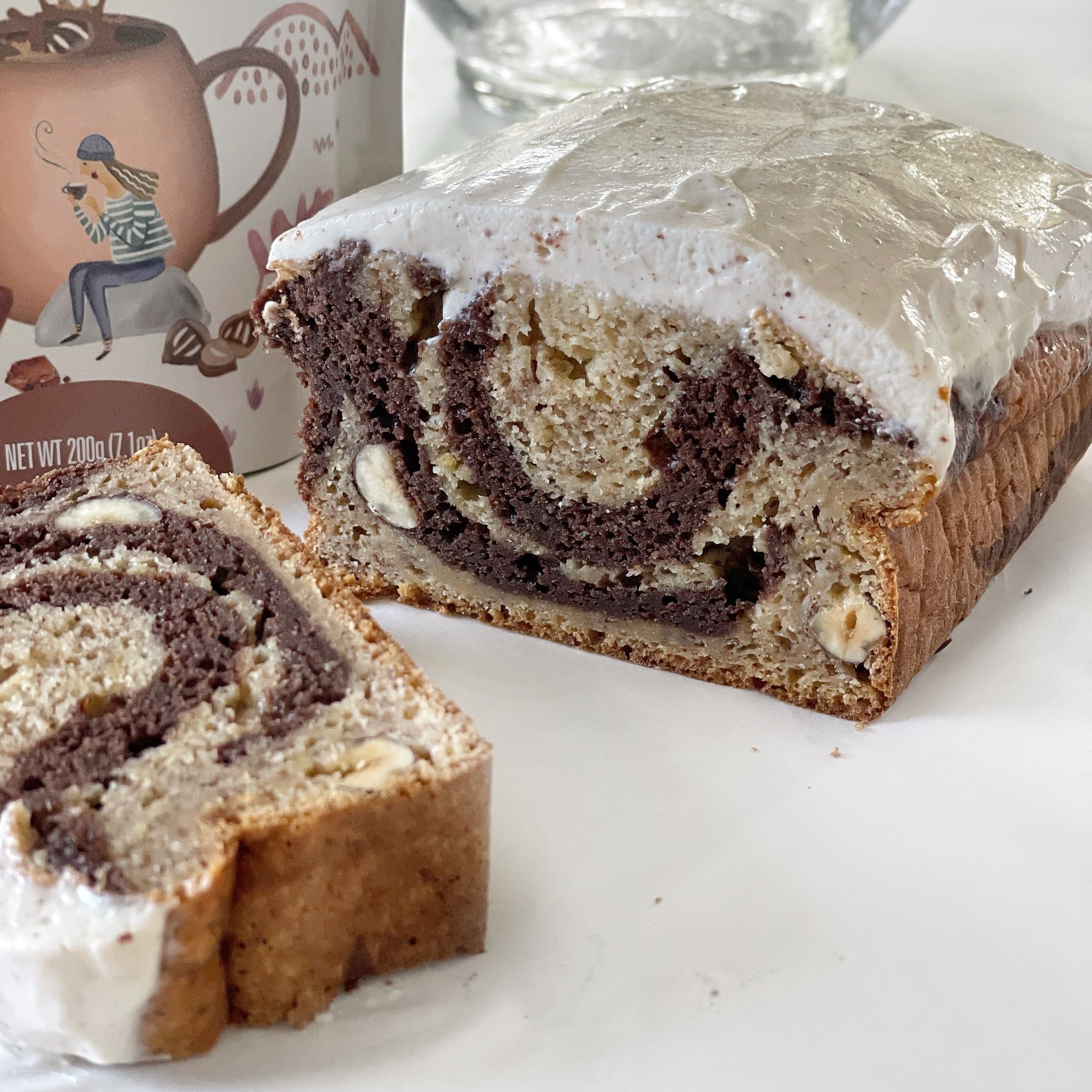 This classic childhood cooking memory will have your taste buds dancing with a joy. If you are seeking for a new taste of classic marble cake look no further. This innovative recipes created by our social friend @diannayota brings the old fashion taste of marble cake to the new level. Hazelnut chocolate, hazelnuts, 

INGREDIENTS
- 1 cup plain flour⁠
- 1/2 cup almond flour⁠
- 1/2 cup monk fruit sweetener⁠
- 1 & 1/2 tsp baking powder⁠
- 2 tsp pumpkin spice (or cinnamon)⁠
- 1/2 cup of chopped hazelnuts⁠
- 2 ripe bananas, mashed⁠
- 1/4 cup almond milk⁠
- 2 eggs⁠
- 3 heaped tbsps Nomad Hazelnut Hot Chocolate 
⁠
METHOD
Preheat oven to 180 degrees Celsius and line a loaf tin with baking paper.
Mix mashed bananas, eggs and milk together, then add remaining ingredients (except drinking choc & hazelnuts).
Separate mixture into two bowls.
Add 3 heaped tbsps of Nomad Hazelnut Hot Chocolate to one bowl and mix through.
Randomly pour each of the mixtures into the baking tin.
Top with chopped hazelnuts.
Cook for 50 mins or until a skewer comes out clean.⁠
⁠
For the frosting.
Mix together some salted caramel YoPro, dash of maple syrup & 1/4 tsp pumpkin spice.
Top and spread over when cake is cool.
Slice & enjoy!!