FLOURLESS HAZELNUT CHOCOLATE CAKE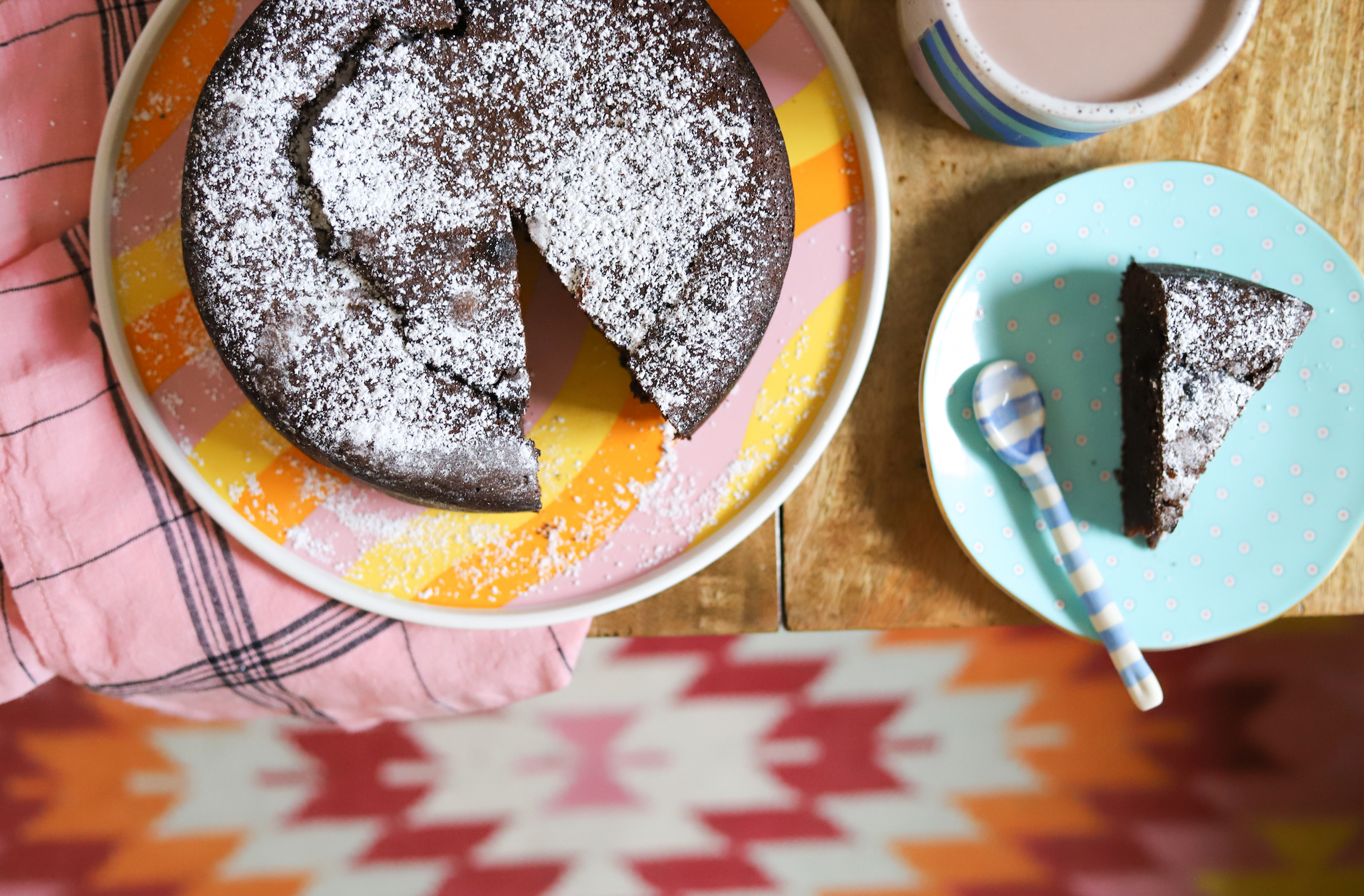 This Flourless Chocolate Hazelnut Cake is rich and a little fudgy but somehow light. With a wonderful nutty flavour from ground hazelnuts it almost tastes like Nutella. Serve it with a cup of Nomad Drinking Chocolate, as a dessert with ice-cream, for morning or afternoon tea or freeze in slices to pop into a lunchbox. Easy to make this cake is a crowd pleaser and in my household one of the most baked cakes. 
YOU WILL NEED
1/3 cup (80ml) hot water

150 gram Nomad dark chocolate buttons 72% Dark, melted

150 gram butter, melted

220g firmly packed brown sugar or 180g of raw sugar

125g hazelnut meal  or 125g of ground hazelnut 

4 eggs, separated

1 tablespoon cocoa powder, extra

Pinch of salt
METHOD
Preheat the oven to moderate, 180°C/160°C fan-forced. Grease a deep 19cm-square cake pan; line the base and sides with baking paper.

Blend the cocoa with the hot water in a large bowl until smooth. Melt chocolate buttons over the boiling water.

Mix butter until fluffy, add egg yolks and sugar. Stir in the chocolate and hazelnut meal.

Beat the egg whites in a small bowl with an electric mixer until soft peaks form, then fold into the chocolate mixture in two batches.

Pour the mixture into the prepared pan; bake in a moderate oven for about 45min or until firm.

Stand the cake for 15 minutes; turn on to a wire rack, top-side up, to cool.

Dust with sifted extra cocoa, to serve.

Enjoy!