Sitting Down with Parya from Saffron and More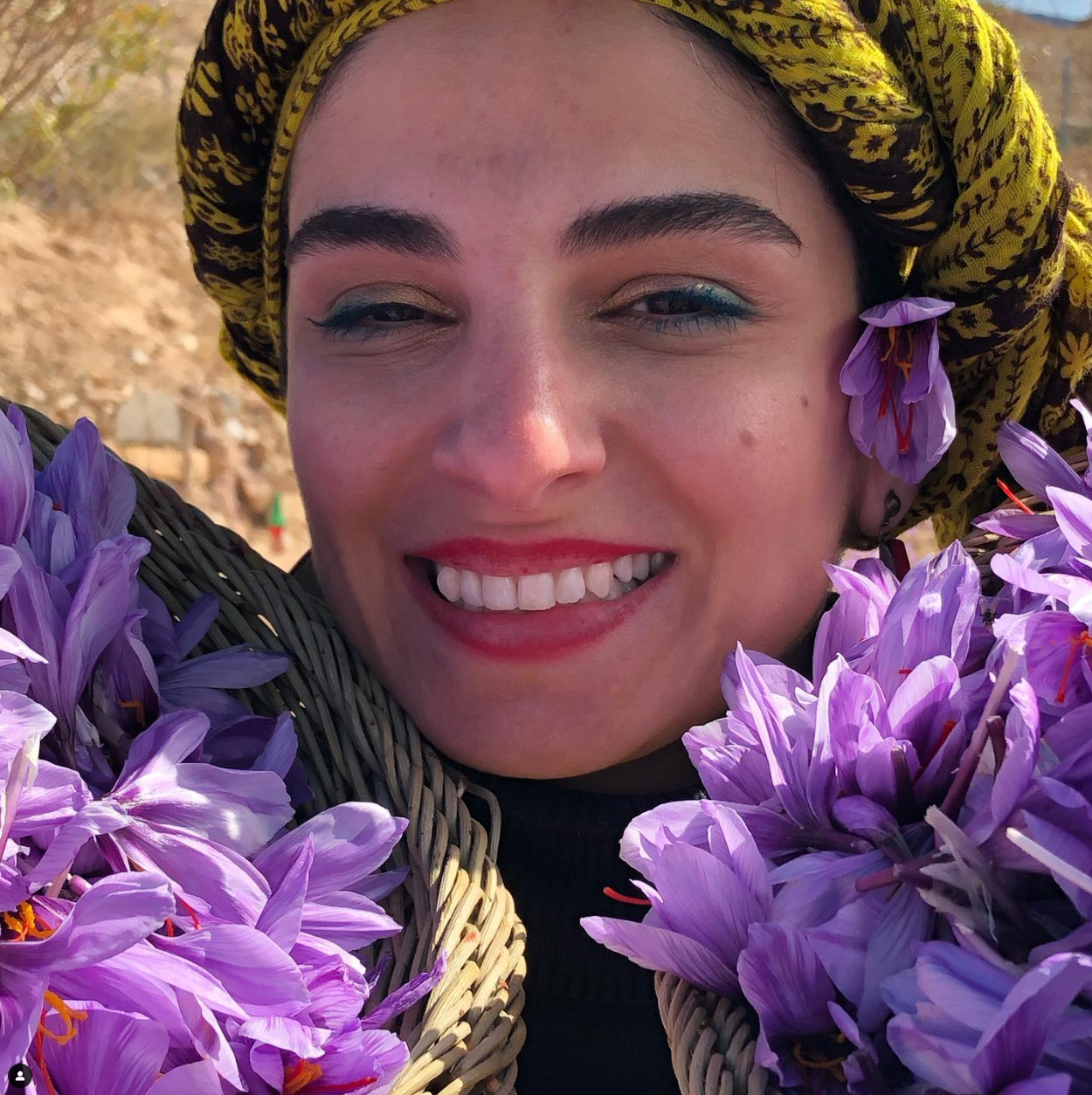 As we all know, the beauty and inspiration behind Nomad Chocolate is in part drawn from the transportive power that delicious cacao can have. We like to explore this power by combining ingredients from around the world, whether it be cacao from the ancient trees of the Ecuadorian jungle, or flavours from Australia's own Native inhabitants.
To further explore the worldly inspirations behind Nomad Chocolate's most-loved flavours, we've sat down with Parya Zaghand, the founder of Saffron and More, and our supplier of Grounded Rose Petals to discuss our shared passions for meaningful, quality ingredients.
Nadja: Tell us about Saffron and More, and how you make everything so amazing!
Parya: We put premium Persian foods from the farm onto your plate; connecting you to the people and places of Iran through extraordinary products with a proven providence. We give you the power to experiment with exotic foods and weave new colours, aromas, flavours, and textures into your fare.
We hone in on Iran's sophisticated food and one-of-a-kind hospitality culture and open heart, to tell the real story and illuminate the traditional and culinary history of our cuisine.
What led you to start Saffron and More?
Saffron and More started with an intention! To build a bridge between the East and the West! To share the beautiful Persian Food Culture, stories, and ancient applications of the ingredients and why they are used, the spiritual and philosophical meanings and reasons behind them with people here in Australia.
I was at the time – in 2014 – working in the corporate world and decided enough is enough! I wanted to do something from a place of heart and care. The story can be found here.
While working in the corporate space at Telstra, we had a florist who would bring in flowers every week to the office and would always give me some flowers for myself.
 When he heard that I was leaving he asked about the adventure and kindly put me through to his friends at Chefs Warehouse, the universe was aligned and they were in the market to buy some quality saffron and the aroma, flavour, and colour of our Saffron took them down the memory lane of the guys travelling through the Middle East; love was at work and the Saffron sold itself!
Who and what do you look to for inspiration?
Supporting the women and children – the next generation – of Iran is a momentous motivation. Seeing how hard Mums, Grandmas, and the women in my world worked gave me resolve to shed light on their immense, but mostly unseen, contribution. Not able to get an education, marrying young, and having next to no visibility – the fact is, without women, the fabric of Persia would unravel.
Seen as spiritual flowers, it's women who touch, pick, and pack Saffron and Barberries; empowering them to provide for themselves, their families, and their futures.
Got a favourite Nomad Hot Chocolate?
Can't pick one sorry! Rose Hot Chocolate and Dark Hot Chocolate – the 55% one!
With dairy or plant-based milk?
Plant based!
As a company embracing using natural and quality ingredients and embracing use of plant based milks, we couldn't agree with Paryah more! Stay tuned to the Nomad Blog, as we continue our series of sit-downs with our suppliers, collaborators, and even a few of our closest customers!