Nomad Chocolate's West Africa 45% Dark Hot Chocolate is Now Available at Woolworths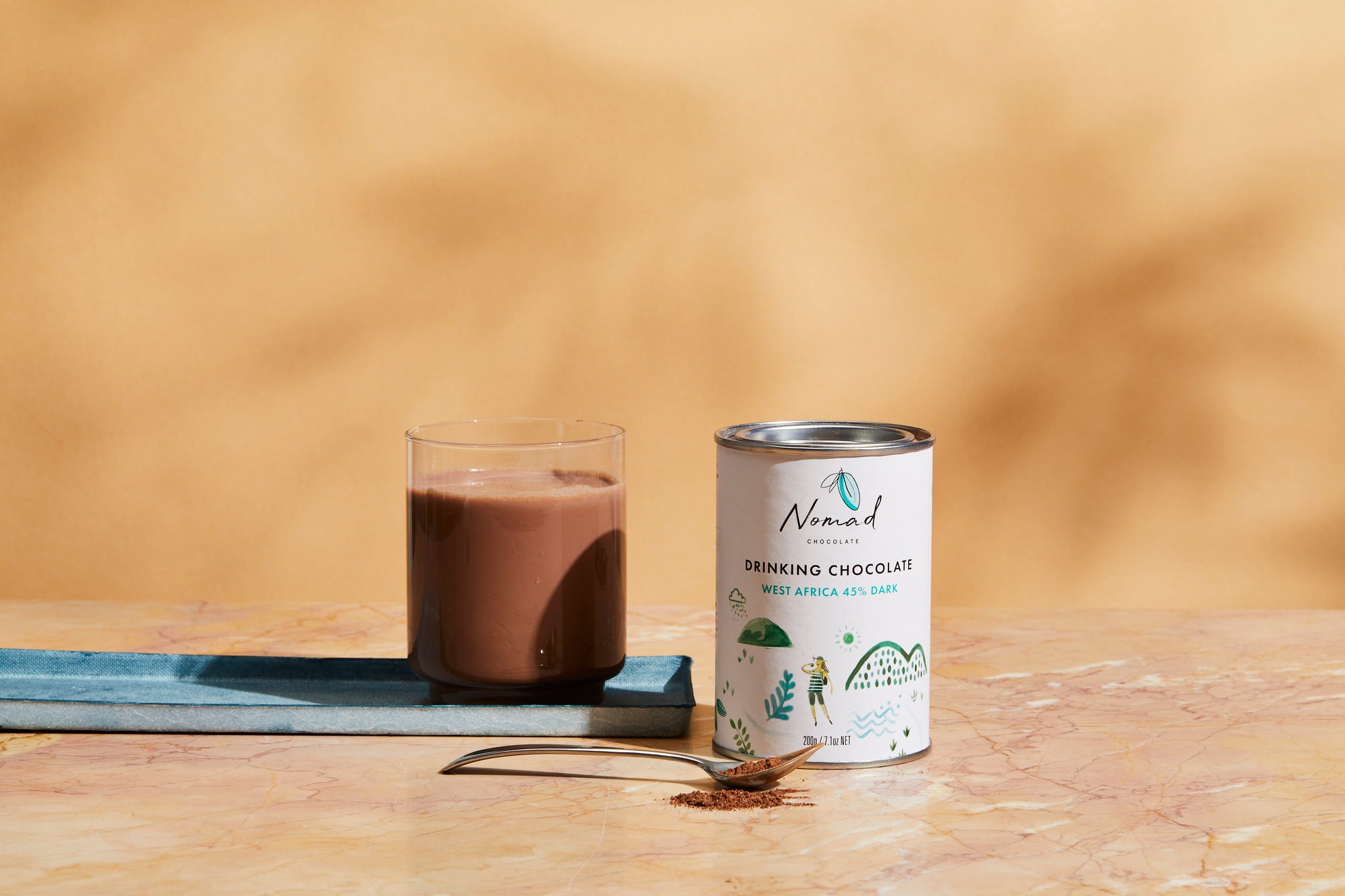 SYDNEY, AUSTRALIA – April 25, 2021 –
Nomad Chocolate
is proud to announce that its Hot Chocolate West Africa 45% Dark will now be distributed at 149 Woolworths supermarkets throughout Australia, with the exception of the Northern Territory.

"We are a gourmet chocolate company that sells a variety of unique, barista-quality chocolate products. All our products are sourced from the finest cacao around the world. We appreciate the process of chocolate making and respect the cultural origins of cacao. In striving for the purest ingredients, our chocolate also happens to be entirely plant-based, vegan and gluten-free," said Nadja Malovic, Founder of Nomad Chocolate.
West Africa 45% Dark Hot Chocolate is a rich and luxurious hot chocolate crafted using premium cocoa sourced from the renowned cacao-growing region of West Africa. The cacao's richness creates a deep chocolate flavour complemented with delightful, subtle notes of mountain maple and vanilla when mixed with milk. The drink is vegan, dairy, and gluten-free.
This is the first time Nomad's products will be offered at Woolworths. The partnership between the two companies aims to provide Australians with greater access to high-quality drinking chocolate in time for the Autumn and Winter seasons. 
"Consumers are indulging more at home during the pandemic, which why we intend to bring the cafe experience into the comfort of the home by offering our premium barista-quality products," Nadja said. "Nomad Chocolate presents chocolate in the purest form possible, free of fillers, emulsifiers, additives, and GMO. It is a labour of love and a product I am immensely proud of. I hope you enjoy tasting it as much as I enjoyed my journey in creating it."
For information about specific locations please visit the Woolworths Website