Autumn is here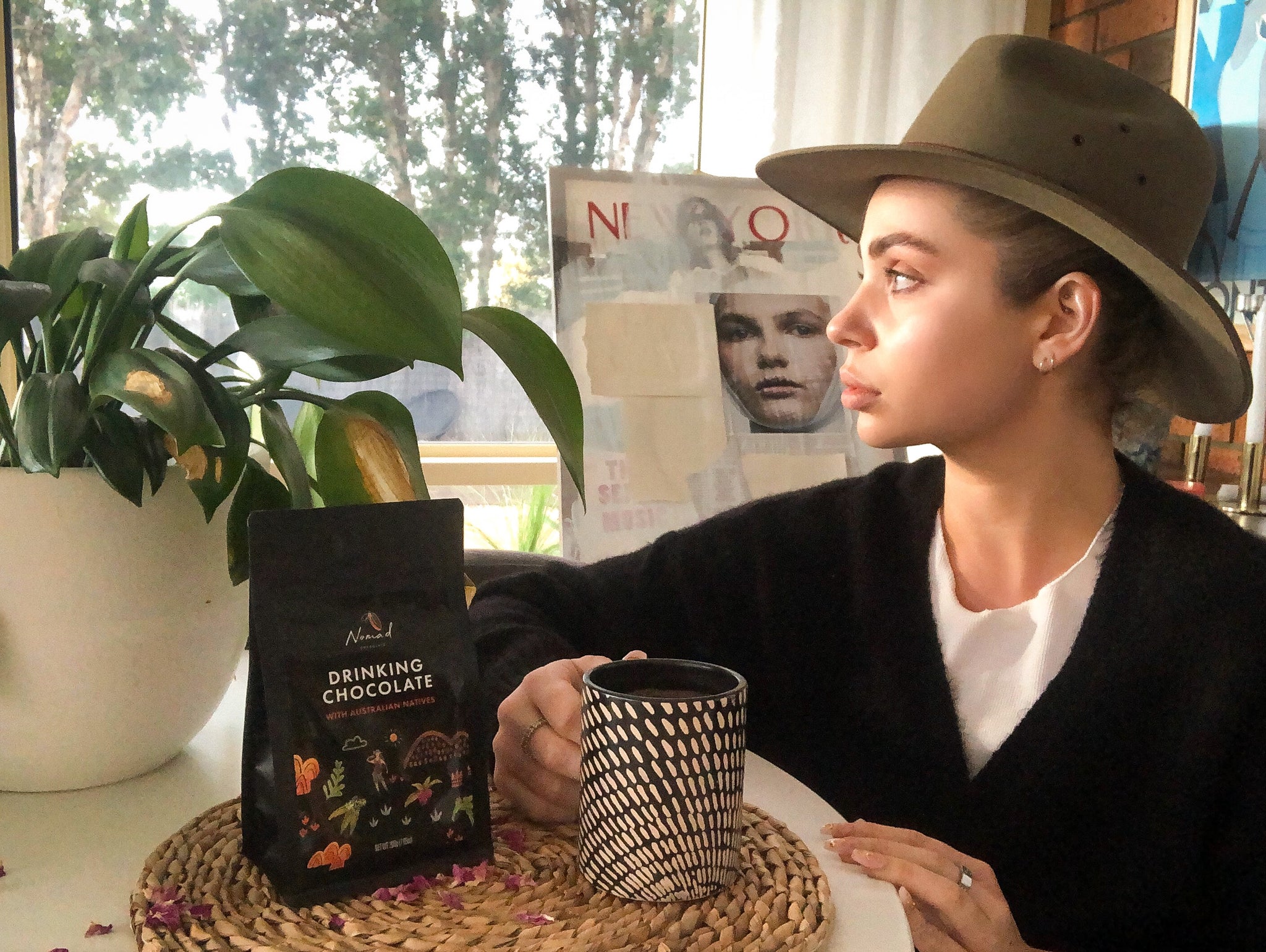 Putting Yourself First this Autumn
Autumn has arrived, and with it, cooler weather, warmer drinks, and a longing for cozy comfort.
Autumn also means shorter days and earlier nights, and that means we all have to cram a lot of activities into a lot less daylight!
This Autumn, however, Nomad Chocolate recommends prioritising you – you've earned it over the past few years.
Prepare for hibernation with these Nomad-certified tips to prioritise your own well-being:

Balance Your Schedule
We've talked about the value of slowing things down before, but if you're anything like us here at Nomad Chocolate, summertime means days out, late nights, and weekends packed with activity – especially after so long cooped up inside!
Busy and top-heavy schedules can easily lead to feelings of stress (though we do know a tasty cure for that), and a spiralling to-do list.
Take advantage of the coming cool weather to re-think your schedule, and work in some down time to keep your responsibilities, and your irresponsibilities, under control!
Inject some weekend into your week through post-work happy hours, or even hosting a dinner party or two between Monday and Friday.
Likewise, budget some time on the weekends to take it easy, take care of a few chores, and take care of yourself a little bit. 
Balancing the load of your work and social schedules not only adds some play to your work, but it also benefits your mental and physical health, and can even boost your performance in the office! 
Connect with Loved Ones
No person is an island, even if we do live on one!
Despite all the times friends and family can get on our nerves – sometimes it feels like most of the time – it's impossible to overstate how important these relationships are to living a happy and healthy life.
As the weather starts to get cooler, take a little time to spend a little time, and visit friends and family.
Connecting with loved ones, and reminding yourself of the support you show each other and the ways you're committed to each other, has a huge impact on quality of life. 
Tied to reduced stress, healthier behaviours, and even a greater sense of purpose in life, maintaining your close relationships is a way to maintain your own mental well-being too. An added bonus is that your friends and family also feel the benefits of a loving relationship well-maintained! 
Take a few minutes in your freshly-balance schedule, grab a tasty treat, and drop in for a friendly visit every once in a while, it will do loads for the happiness of you and your loved ones.


Don't Forget About You
While relationships are important, we don't want to neglect ourselves either!
It can be easy to stretch yourself too thin, between work, school, and social commitments, time sure seems to run out fast. With so much going on, taking some time to focus on yourself might be exactly what you need.
The first step is learning how to say no to social events, and overcome FOMO – much easier said than done of course.
But, once you get the hang of it, you can pencil some me-time into your schedule!
First things first, schedule yourself a little luxury, we recommend our Amazon 65% Dark, made with rich Ecuadorian cacao, cacao butter, and a hint of sugar. A little indulgence never hurt anyone.
Spending a little time alone can be hugely beneficial, especially in our always-online lives. Taking some time alone to meditate, journal, or wander your favourite neighbourhoods can actually make you healthier, happier, and more productive!
So, this autumn, use the cold weather as an excuse to turn down an invite and instead sip something warm and sweet, clear your mind, and enjoy your own company.
Nadja