5 Father's Day Gift Ideas to Stir the Soul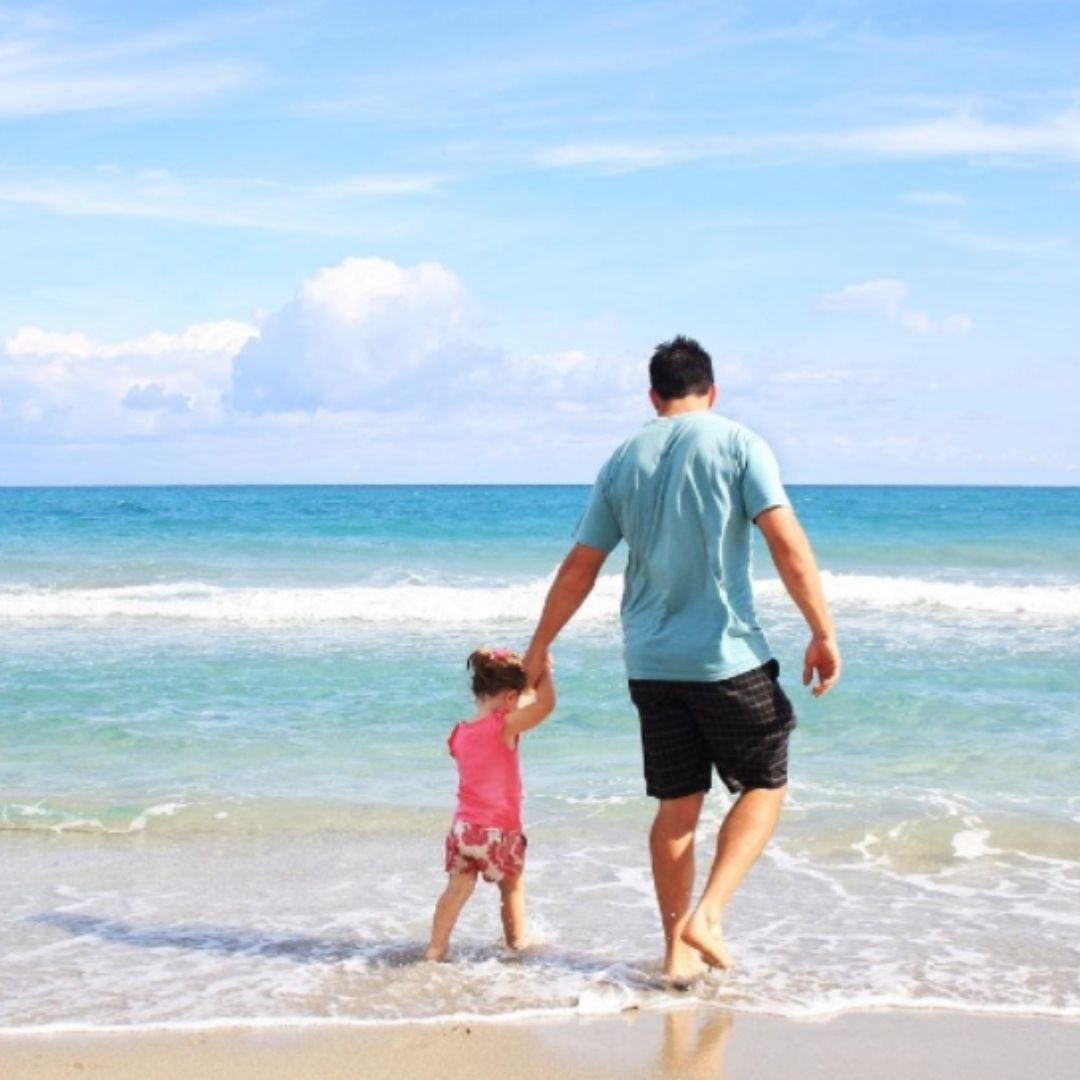 Blog post by Luka Pajkovic

Once again, Father's Day is coming up quick. We've already taken a look at the best Mindful Mother's Day Gifts, and now it's dad's turn! With September 5th right around the corner, now's the time to start looking for the perfect gift to make sure your dad knows just how much you love him.
If your dad is anything like mine, he'll give you a full rant about how much he doesn't need anything for Father's Day (or Christmas, or his birthday), but the truth is, everyone likes to feel thought of every once in a while. 
Luckily for everyone, Nomad has done the hard work and found all the best Father's Day gifts to stir the soul!
Eco-Friendly Safety Razor
Honeycomb Living – Parker 64S Safety Razor – $56.00
Turn dad's daily – or monthly – shave into a ritual with the Parker 64S Stainless Steel Safety Razor from Honeycomb Living. Initially introduced as a safer alternative to the straight-razor, the safety razor is an old-school approach to shaving that actually provides a closer shave, and when done right, causes less irritation to the skin.
The Parker 64S from Honeycomb Living utilises marine-grade steel to combine perfect length, weight, and balance in this all-around razor that has been designed to last a lifetime. 
An Australian company, Honeycomb Living is in constant search of ways we can reduce our impact on the planet. Replace your dad's old drugstore razor and give him the opportunity to shut out the world for a little while and appreciate the artistry of the perfect shave.
Fine Gin
Four Pillars Gin – Navy Strength Gin – $90.00
Always an appropriate gift, few things say taste and refinement like a high-quality drink. Treat your dad to something a little nicer this Father's Day and look to the top shelf for Four Pillars' Navy Strength Gin. Distilled in Australia, this gin won Best Gin at the American DIA's in 2019. 
This blend boasts some powerful flavour; it's high strength allows it to support the robust – and delicious – flavours of cardamom, juniper, and lavender. Smooth as silk, this gin is 58.8% alcohol/volume, so try and keep dad to just one glass at a time.
Just like dark chocolate, gin has some unexpected health benefits when consumed in moderation, so you won't be lying when you accompany this gift with a toast to health and happiness!
Artisan Chocolate & Coffee
Nomad Chocolate – Chocolate & Coffee Gift Pack – $35.00
Combining our deliciously salty-sweet Cacao Nibs & Sea Salt 72% Dark Chocolate Bar, decadent West Africa 45% Dark Drinking Chocolate, and Three Pence Roasters' signature blend Dark Carnival, this gift is sure to excite just about anyone. 
An energizing cup of full-bodied coffee in the morning, a tasty afternoon snack, and a soothing cup of hot chocolate to unwind in the evening; this is a gift to keep your dad happy all day long.
You can also consider this an investment in future gifts, because once dad's figured out his favourite, you'll know exactly what to get him for the next time Father's Day rolls around.

Aromatic Bathroom Deodoriser 
Poo-Pourri – Original Citrus – $9.95
OK, so this one's kind of a gift for everyone else too; but if your dad can take a little cheek, Poo-Pourri is sure to get a laugh, and a lot of use.
Comprised with essential oils, this formula will neutralise any, ahem, unpleasant, odors in the bathroom. Just a few sprays of the concoction and everything unsavoury will be replaced with the fresh, citrusy aromas of lemongrass, bergamot, and lemon. 
You're welcome mum.
Fun, easy to use, and conveniently travel-sized, Poo-Pourri Spray make one of nature's less glamorous necessities a little more amusing.
A Spirit-Lifting Fragrance
Maison Margiela via Selfridges&Co. – Replica Sailing Day Eau de Toilette – $160.00
Spice up your dad's morning routine with this fresh and invigorating eau de toilette from Maison Margiela. Evoking the images and emotions of days at sea, this fragrance is the perfect way to wake up the heart and prepare for spring's excited return.
With a fragrance concentration ranging from 5 – 15%, eau de toilette offers a lighter fragrance, so there's no worry of dad over-doing it. Scent also triggers the same region of the brain that is responsible for memories, which makes fragrance a particularly personal gift. 
Margiela will also print a custom message on one of their signature cotton labels and include it with the fragrance. This final touch will add a little intimacy to make this gift extra special!