VEGNA HOT CHOCOLATE COOKIES WITH MARSHMALLOWS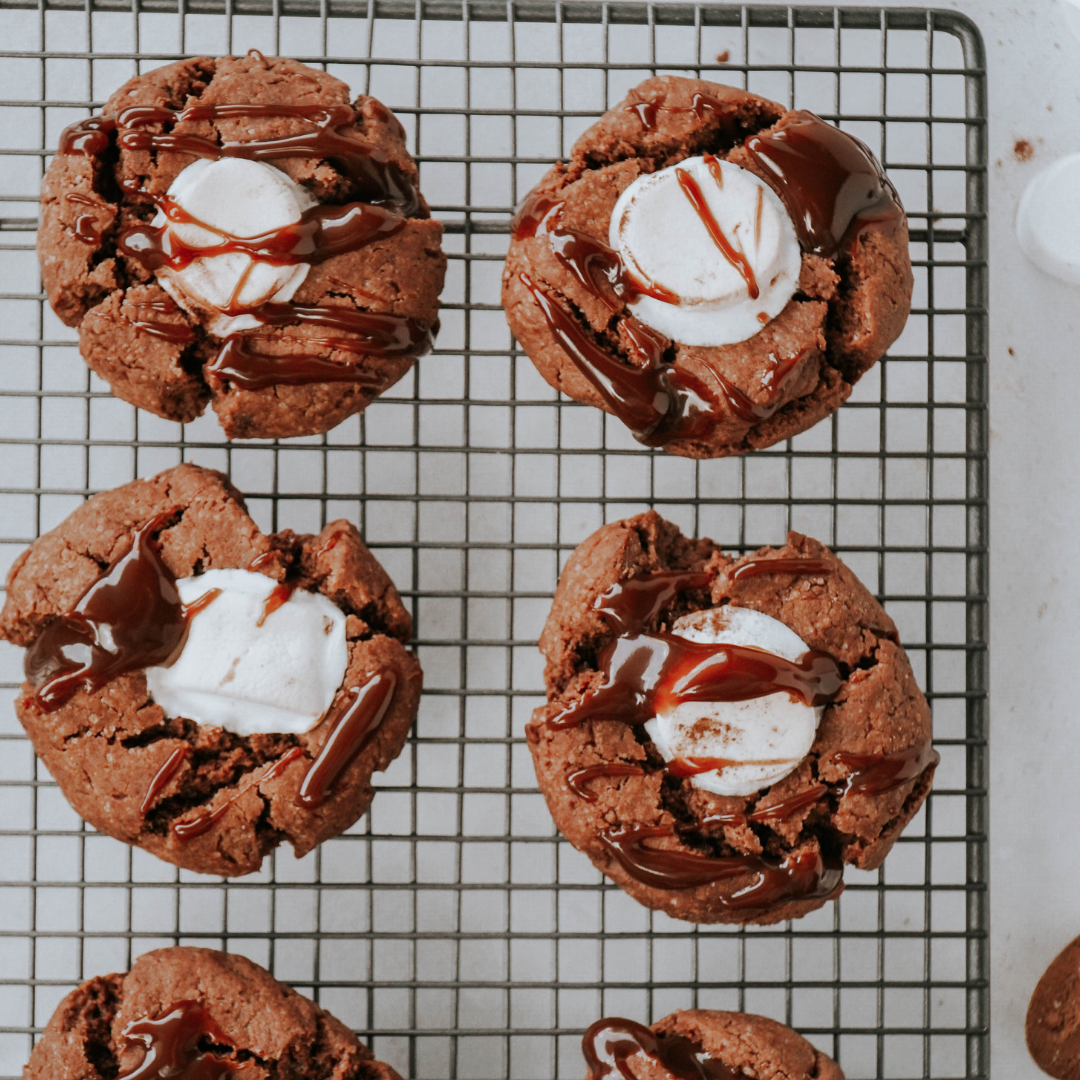 VEGAN HOT CHOCOLATE COOKIES 
These Vegan Hot Chocolate Cookies with Marshmallow and chocolate syrup are insanely delicious, and also happen to be plant-based and easy to make!
Quick and easy, crunchy and soft, perfect for satisfying all your chocolate cravings.
Recipe created by our social friend @bychantel_
YOU WILL NEED
1/2 cup vegan butter

1 cup brown sugar

1/4 cup almond milk 

1 tsp vanilla extract 

1 2/3 flour 

1 tsp baking powder

1 tsp baking soda

Pinch of salt 

Vegan marshmallows
METHOD
Preheat the oven to 180C.

Mix the butter, brown sugar and almond milk together.

In a separate bowl combine the dry ingredients.

Fold in the dry ingredients into the wet mix.

Take a tablespoon of dough and roll it into balls and place on a baking sheet.

Bake cookies for 9 minutes, remove from the oven and press marshmallows into the centre.

Bake for another 3 - 5 minutes.

Remove and let cool. If using, drizzle chocolate on top.

Enjoy!