ICED CHOCOLATE FRAPPÉ WITH LOTUS BISCOTTI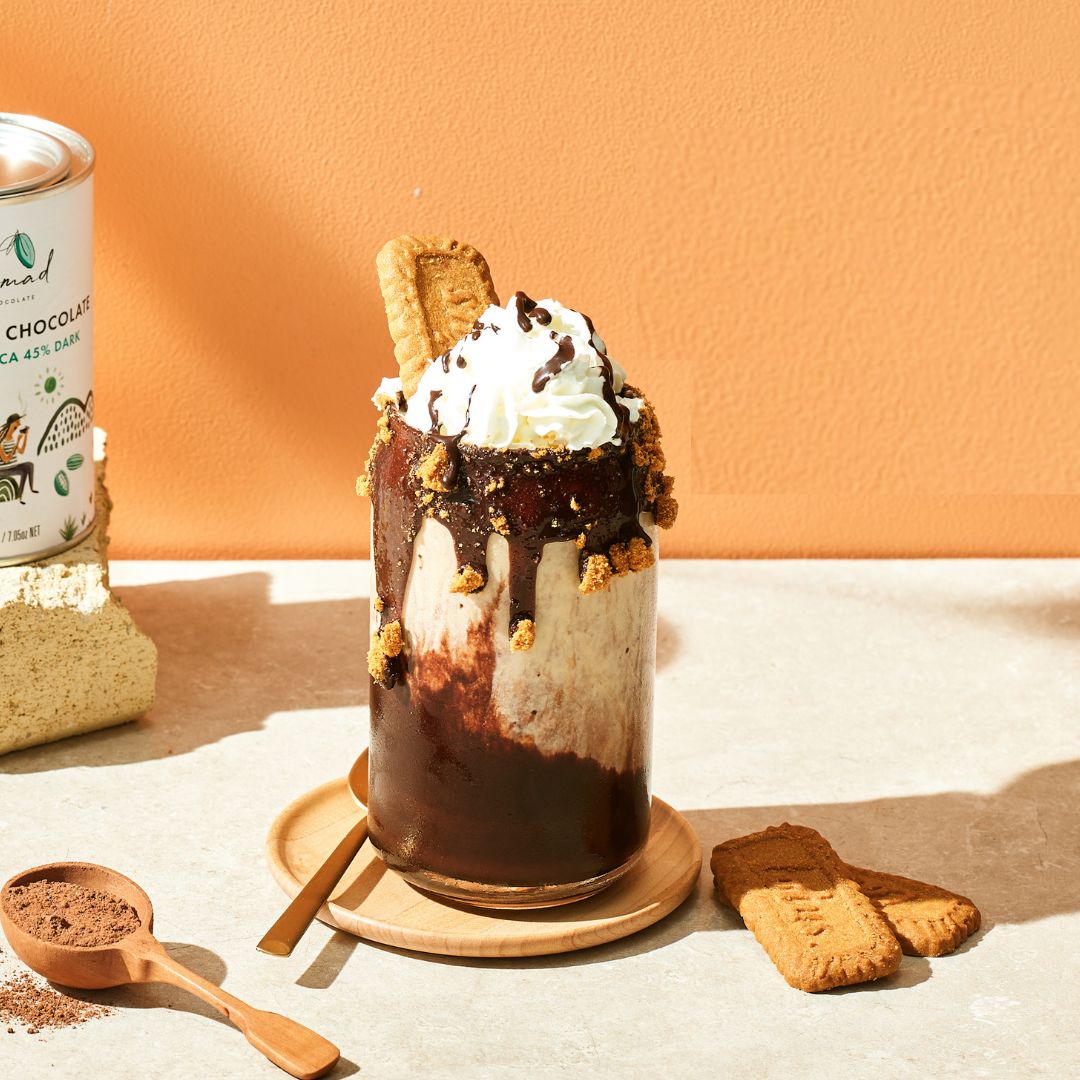 How to make 
Iced Chocolate Frappé with Lotus Biscotti
This hearty iced chocolate combines the taste of chocolate with the distinct caramel flavour of the Lotus biscoff biscuit. Perfect as dessert or a drink for any time of the year.
WHAT YOU WILL NEED:
METHOD:
Add 1 large spoon of Lotus biscoff spread to blender,
Add 2 scoops of vanilla ice cream
Add 200ml of milk of your choice
Blend until combined
Pour 50ml of Nomad's Homemade Chocolate Syrup into glass
Pour Lotus Frappé into glass
Top with whipped cream
Drizzle chocolate syrup over whipped cream
Add 1 Lotus biscoff biscuits
Enjoy!