HOT CHOCOLATE BOMB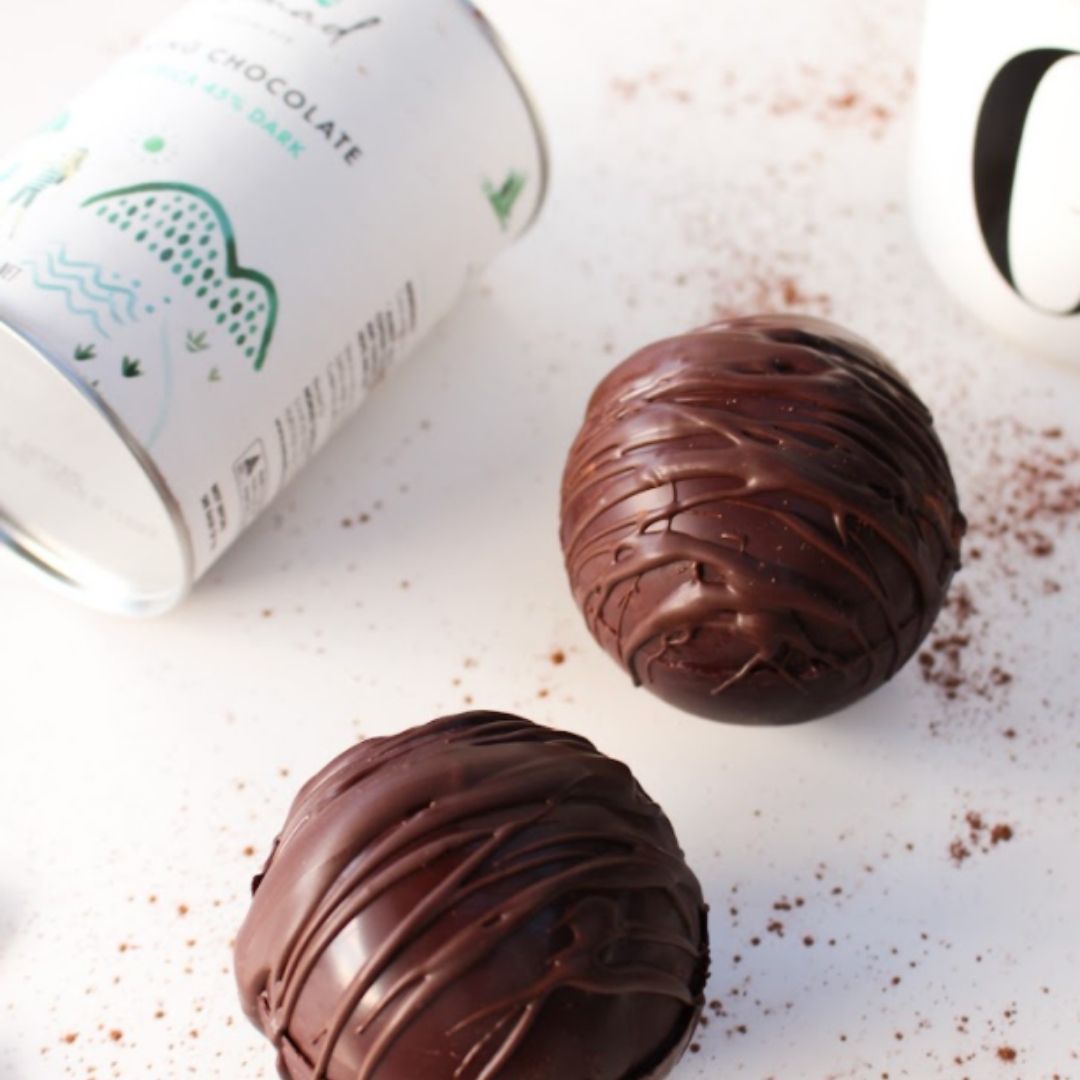 HOT CHOCOLATE BOMB

Enjoy in making these fun, delicious and magical hot chocolate bombs. When you pour hot milk into the mug they melt and magically release the the marshmallows hiding inside. Recipe created by our social friend @naturallypeachy
YOU WILL NEED 
METHOD:
Melt the chocolate buttons and brush the inside of the silicone moulds with the melted chocolate. Freeze for 3-5 minutes or until the first layer is set

Repeat the first step a second time to ensure the moulds are fully coated with chocolate and won't break. 

Carefully remove the chocolate moulds from the silicone and you should have six small spheres. 

Spoon in one tablespoon of the drinking chocolate and marshmallows into one of the moulds and repeat another two times. 
You should now have three moulds with drinking chocolate and marshmallows in them and three empty. 
Heat up a small frypan just until it is warm and can be used to melt the top of the chocolate moulds. This will create an even top layer and will make the two spheres stick together. 

Heat up a glass of milk and simply drop your chocolate bomb in the milk. The warm milk will melt the chocolate and will create the most delicious, creamy and warming hot chocolate ever! 
TIP! You can get super creative with different flavours and toppings so make sure you try this one out for yourself 
☺