CHOCOLATE SMOOTHIE BOWL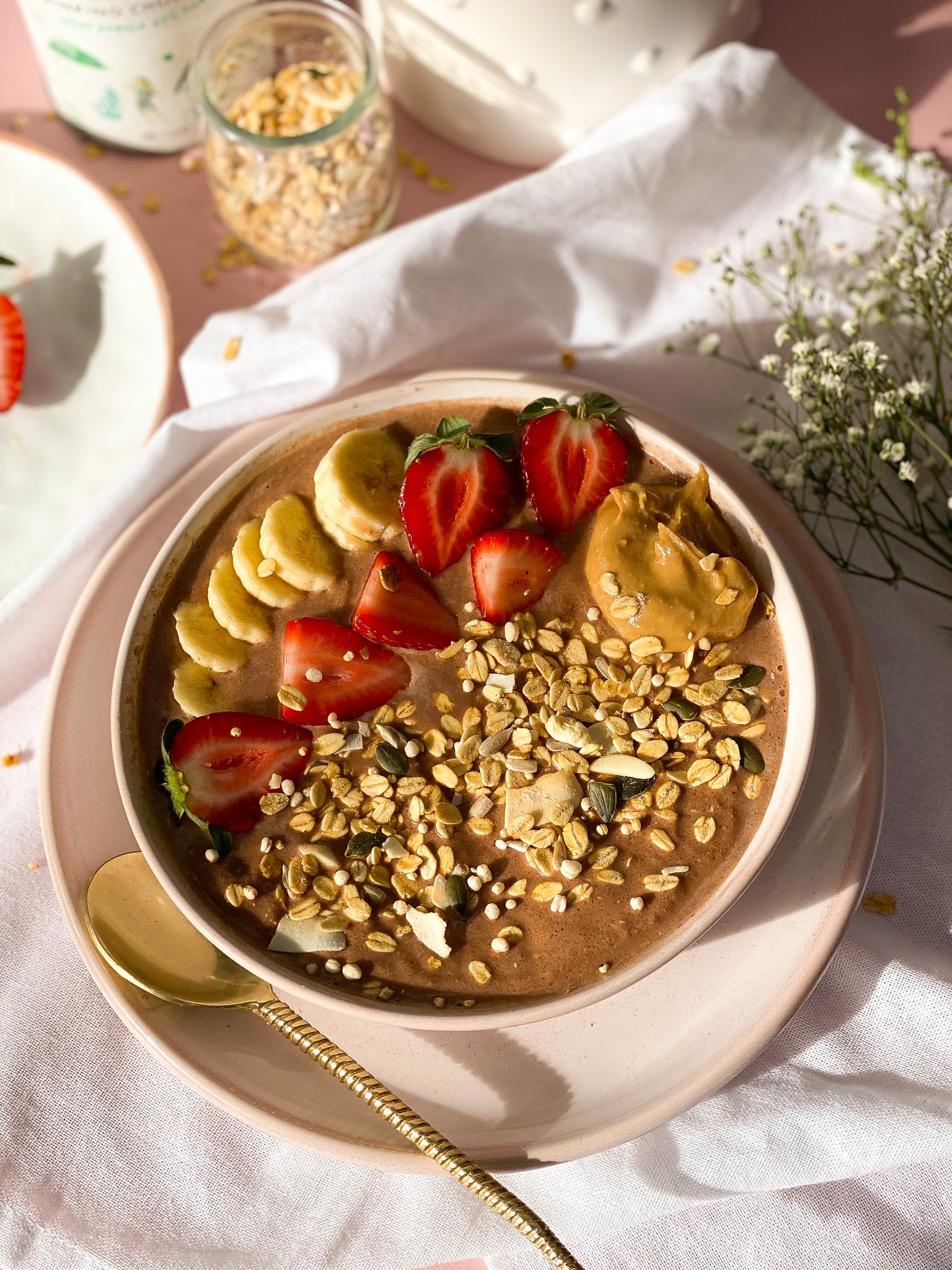 This is the perfect recipe to make for breakfast as it is packed with wholesome ingredients and will keep you feeling full and nourished.
YOU WILL NEED
1 Frozen Banana 

1 cup Ice

¼ cup Oats 

¼ cup Greek Yoghurt 

Dash of Almond Milk

Drizzle of Honey
Toppings:
Banana 

Strawberries 

Peanut Butter 

Granola 
Method:
Blend all ingredients in a blender until well combined and a thick smoothie is formed. 

Pour smoothie into your bowl and top with any toppings you like. I chose to use cut up banana and strawberries, a big dollop of peanut butter and some granola to add a crunch.