CHOCOLATE GRANOLA COOKIE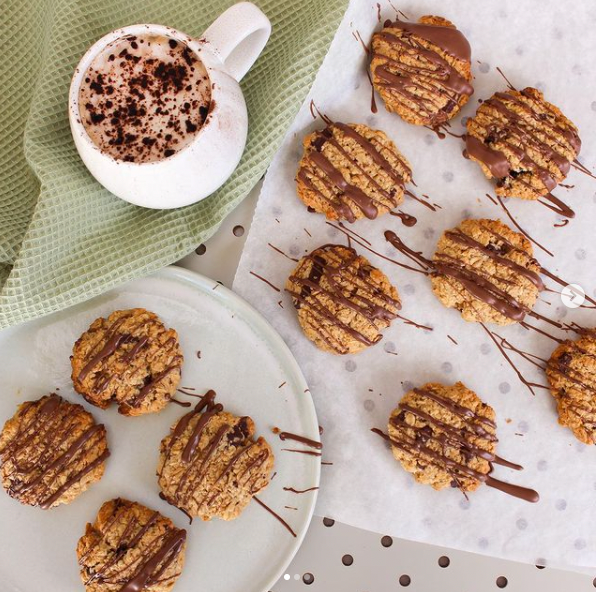 Recipe created by Gemma – @_naturally_peachy
Mix up a batch of these tasty chocolate granola cookies, and you're all set for snack time!
YOU WILL NEED:
• 1/3 cup oats (blended into a flour consistency)
• 50g butter (melted)
• 1/4 cup brown sugar
• 1/2 cup oats
• 1/4 cup desiccated coconut
• vanilla extract
• 1 egg
• 1/2 block of Nomad chocolate Cacao Salt & Nibs
METHOD:
1. Combine butter and sugar in a bowl and whisk until lighter in colour. Add in the egg and vanilla and whisk again.
2. Add 1/3 cup of oats into a blender and blend until they form a flour. Add the remaining ingredients and mix using a wooden spoon. Lastly add in the chopped up chocolate and form into 12 balls on your baking tray.
3. Bake in the oven at 170 for 15mins or until golden.
4. Melt some more chocolate and drizzle over the top and enjoy!!