CHOC-HAZELNUT BRANDY FRAPPE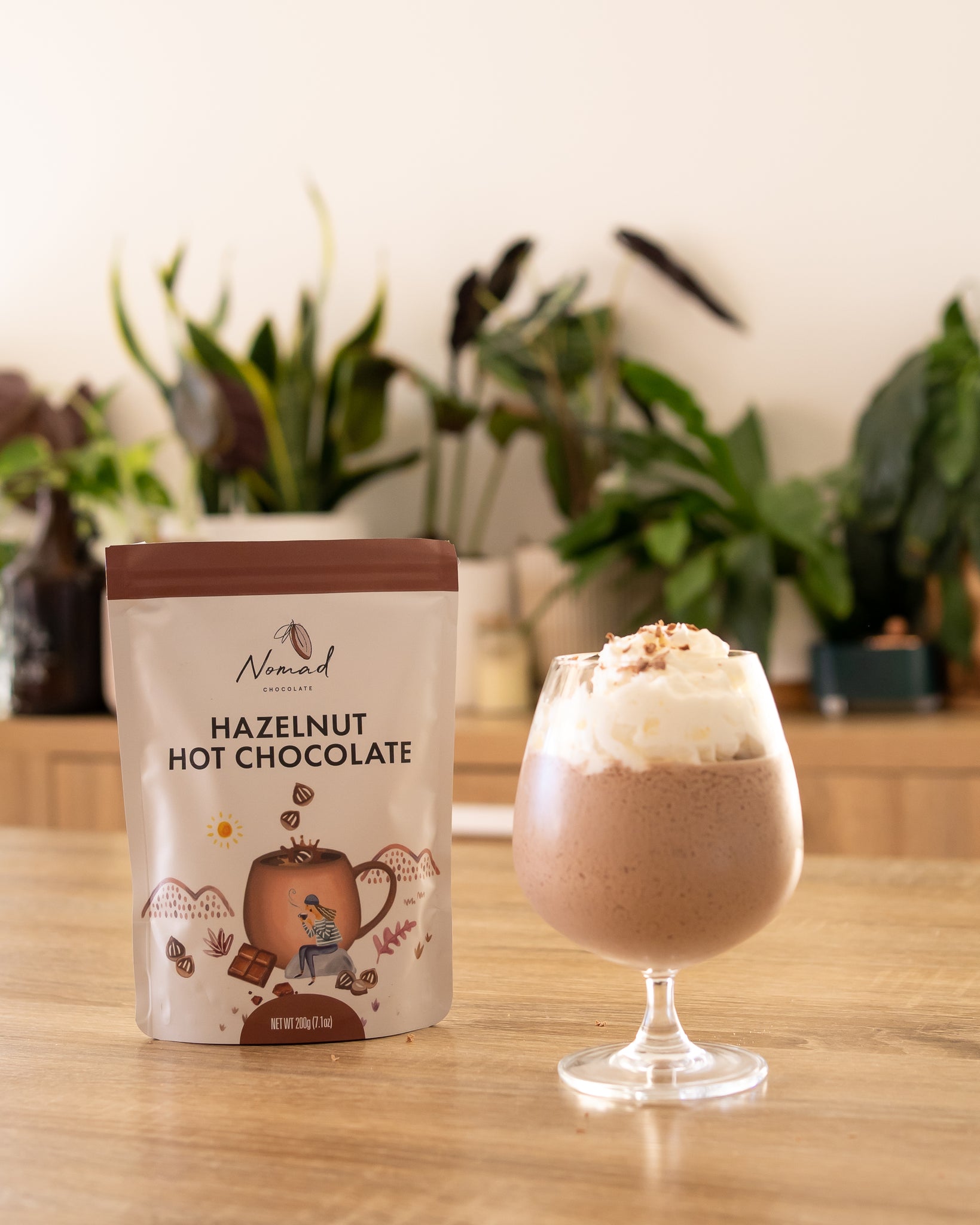 Enjoy an after dinner cocktail with a story, a history, a legacy and a little twist. Dangerously drinkable this Choc-Hazelnut Brandy Frappe is made with Nomad Hazelnut Hot Chocolate, Brandy and Fresh Cream.
You will need:
30ml of Cognac or Brandy
30ml of Fresh Cream
60ml of Nomad Hazelnut Hot Chocolate Mix
Crushed Ice 
Topped with Whipped Cream
Method:
Mix up 1 serving of Nomad Hazelnut Hot Chocolate as per packet instructions. Blend ingredients together until it becomes a frappe consistency. Pour into a large glass and Top with whipped cream. Enjoy!